Pennon says move comes because of 'lack of certainty over Interserve's future'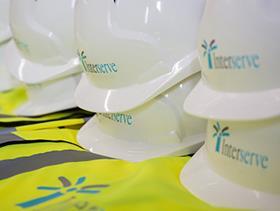 The parent company of the client which booted Interserve off an energy-from-waste scheme in Glasgow more than two years ago is writing off a further £23m from the amount it reckons the firm owes it because of worries over its ability to pay up.
Viridor kicked Interserve off the job in November 2016 after losing patience with the firm, complaining that it had "repeatedly failed" to meet its delivery milestones. It added that it was "no longer able to tolerate" delays to the scheme.
In its latest of results, Viridor's parent, listed water utility Pennon, said it was now cutting what it expected to get back because of "a result of the lack of certainty around the future of Interserve's business".
It had originally told Interserve it was owed £72m but has since reduced this to £64m and in its annual results for the year ending March 2019, published last week, said it had made a further reduction.
"We have sought to make an appropriate market-based assessment using the latest public information available. Consequently a provision of £22.7 million has been recognised in the year against the receivable."
After Interserve went into administration in the middle of March, Pennon told the stricken contractor it still owed it £64m.
Interserve won the job back in July 2012 which then had a pricetag of £146m and an original completion date of early 2016. Interserve was eventually replaced by Doosan Babcock.
Interserve declined to comment.