'You've cost us money,' consultant's chairman tells business secretary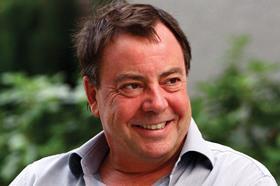 Gleeds chairman Richard Steer has laid into the government's handling of Brexit telling business secretary Greg Clarke he and his Cabinet colleagues' mismanagement of the negotiations has cost his firm business – with the problems only set to get worse.
Speaking as prime minister Theresa May was in Brussels trying to thrash out a deal with other EU leaders, Steer (pictured) told Clarke: "The management, or lack thereof, of the exit process has damaged brand UK all over the world and potential investors have mothballed or cancelled projects as a result. This has cost us as a business and others and it is getting worse, not better."
Steer, who made his comments at last night's annual parliamentary reception of the British Chamber of Commerce, added: "As one who travels widely on behalf of my business, it is fair to say that for those outside of our country, looking in at the UK, in image management terms alone Brexit has not been our finest hour."
And he reminded Clarke it was vital construction was looked after during Brexit. "Not many appreciate it but we are bigger than aerospace and car manufacturing combined," he said. "If we hurt, the whole UK economy suffers."
Earlier this month Mace chief executive Mark Reynolds said the government has completely ignored industry worries over access to labour once the UK leaves the EU next March.