John Healey tells Building there is 'nothing to suggest' target can be reached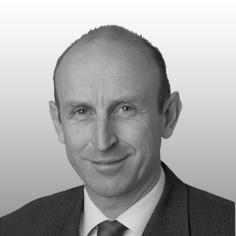 Shadow housing secretary John Healey has criticised the government's 300,000 homes a year target, saying there is absolutely no indication the goal will be reached.
Speaking to Building, Healey (pictured) said: "It's a number that Tory ministers have plucked out of the air. They have no convincing plan in place for reaching that target.
"The only time in this country we have built consistently 300,000 homes a year was in the Labour years in the late 1960s when commercial housebuilders built at scale, councils built at scale and so did housing associations.
"Nothing in the government's current policy or funding framework suggests that we are going to see the sort of increase required to meet those sort of numbers."
Healey, who was speaking at the launch of the FMB's Construction Licensing Task Force at the House of Lords on Tuesday, said Labour was committed to delivering one million homes over 10 years if it was elected.
But housing secretary James Brokenshire, who also attended the event, told Building the government was "determined" to build 300,000 new homes a year over the coming years.
Brokenshire said: "We are firmly committed to the target. Building 300,000 homes a year is something we fully intend to do by the middle of the mid-2020s."
But housing minister Kit Malthouse admitted the 300,000 figure was a "mythical target" at the launch of a report into how to build better housing at an event in London last month.