Warmup has launched the 3iE, an interactive, energy-saving thermostat with a full-colour screen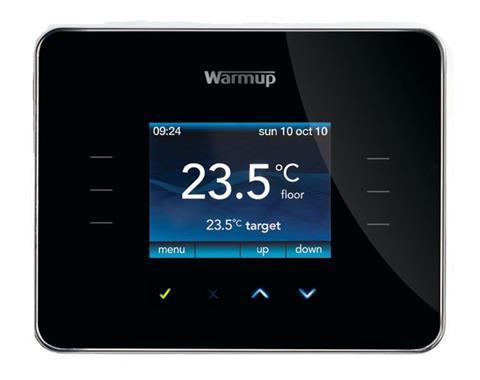 The company claims the 3iE helps reduce energy consumption by prompting occupants to choose the most efficient temperature for each room and instantly calculating the energy saved.
Its clear graphical display makes any adjustment straightforward and users can choose the display style they prefer.
The unit can be used to upgrade an existing underfloor heating thermostat or as part of a new Warmup underfloor heating installation.
Warmup
www.warmup.co.uk