Willmott Dixon's development division has reached financial close on phase one of the £250m transformation of the Aberfeldy estate in Tower Hamlets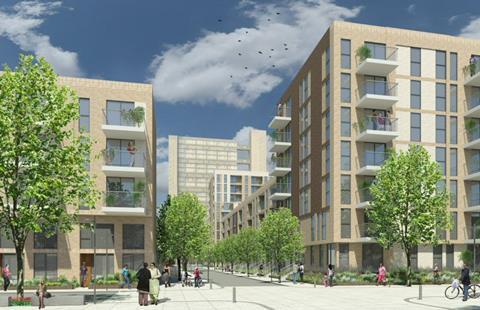 Willmott Dixon's development division Regen has reached financial close with Poplar HARCA on phase one to build 105 private sale homes with a development value of £30 million.
This means construction work by Willmott Dixon's contracting business will begin in March to build the housing and some retail units over the next two years.
The multi-phase regeneration of the seven acre Aberfeldy will see 1,176 homes, shops, healthcare and community facilities created over 12 years.
The work replaces dilapidated 1950s-era housing to provide a better living environment for residents, complete with new shops and open, green spaces for recreation.