Housing providers can bid for money through Homes England and London mayor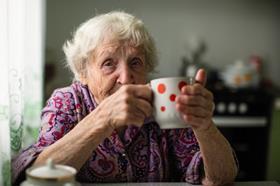 Thousands of extra homes designed for struggling elderly citizens and people with disabilities or mental health problems will be built after the government today pledged an additional £76m a year for three years to support their construction.
Providers will be able to bid for money through partners Homes England, for schemes outside London, and through the Mayor of London for projects in the capital.
Previously, two fixed bidding rounds were rolled out allowing housing providers to compete for funds. But now local authorities and developers will be able to apply for funds on a rolling basis until the yearly allocation has been distributed.
The specialised housing will be accessible and support independent living by including features such as:
Having individual homes with their own front door
Flexibility to adapt or install assistive equipment or technology
Varying levels of personal care and support to residents
Communal areas (for housing for older people)
The Care and Support Specialised Housing Fund was first announced in 2012, but has been extended until 2021. About 3300 specially designed homes have so far been built under the scheme.
Minister for Care Caroline Dinenage said: "We want the fund to be used to its maximum potential so more homes can be created, more quickly, ensuring that thousands of people are supported to live independently in their own homes."
"The lack of concrete plans to build significantly more truly affordable homes risks failing a generation."
The funding pledge was announced as the Ministry of Housing, Communities & Local Government (MHCLG) published its intentions for social housing in a green paper, launched in the wake of the Grenfell Tower fire last year.
The announcement also follows a report published yesterday by retirement home builders McCarthy & Stone, which suggested elderly persons in oversized homes were contributing to a housing crisis.
The report said that 4.1 million pensioners are considering downsizing, but find the options available to be limited.
It also found that 70% of over-65s think there should be more focus on improving housing options for older people, and that 2 million extra bedrooms could be unlocked if more elderly people down-sized.