Exclusive: Research from law firm Clyde & Co suggests fees for intervention scheme is loss-making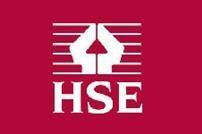 The industry's safety watchdog the Health & Safety Executive (HSE) lost £6m running its controversial fees for intervention (FFI) scheme last year, according to research by law firm Clyde & Co shared exclusively with Building.
Under FFI, which was introduced by the HSE in 2012, contractors are charged £124-an-hour for an inspector's time if a safety breach is found on site.
The HSE had hoped the scheme would help it recover more of its costs at a time when it faced a 35% cut in its budget from the then coalition government.
However, law firm Clyde & Co, using data obtained under the Freedom of Information (FOI) act, claims the scheme is loss-making.
Clyde & Co says that according to the FOI data it has obtained the HSE's receipts for FFI in the last financial year to March 2016 show it collected £11.4m, but put the cost of running the scheme at £17.4m, resulting in a £6m loss on the scheme for the year.
In its response, the HSE disputed Clyde & Co's £6m figure, saying invoices raised from FFI actually stood at £14.7m not £11.4m, although it was unclear whether this figure equated to money invoiced or actually collected.
According to Clyde & Co, the HSE forecast prior to introducing FFI that it would reap revenue of £43.6m a year during its operation. But the law firm says the FOI request disclosed that in the four full financial years the scheme has been running the HSE has only invoiced £35.6m in FFI charges and collected £26.3m of that figure.
The HSE is currently facing a judicial review challenge to the FFI scheme by an outsourcing firm, with a final hearing scheduled for May.
Rhian Greaves, legal director at Clyde & Co, said: "The HSE is pouring resources into administering the FFI scheme but it is currently losing, rather than making, money.
"With the scheme now consistently operating at a loss and some distance from achieving its aims, you have to assume that further changes are likely."
A HSE spokesperson said: "In 2015-16, HSE raised invoices amounting to £14.7m (not £11.4m) of the £17.4m total cost of the regulatory work, which was previously funded by the taxpayer.
"The actual cost of the regulatory effort was £2.7m higher than that invoiced to dutyholders under FFI. This cost represents all aspects of HSE's work not just the administration cost of running the scheme, which is a very small element of the overall cost of FFI."