Firms have six weeks to register their interest
The race is on for a £500m M&E deal for HS2.
In a contract notice, HS2 said it was looking for an M&E contractor for phases one and 2a of the railway, the same day it began a recruitment drive for around 500 jobs.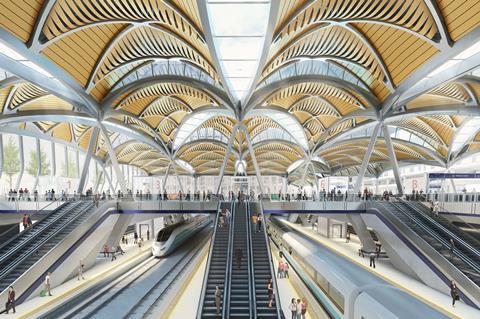 The M&E works will include the "design, supply, manufacturer, installation, testing, commissioning and maintenance until handover" of M&E systems for the route from London to the Midlands and on to Crewe.
The works will include tunnel ventilation systems and electrical substations.
Firms have until 10 August to register their interest. Four firms will be shortlisted before being asked to tender for the work.
The work will include installing tunnel ventilation systems and M&E sub-systems along the 225km route, which includes 50km of tunnels.
Last week HS2 started the hunt for ground investigation contractors to work across the northern section of the railway in deals worth up to £250m.
The works will cover the lines north of Birmingham to Crewe, Manchester, Sheffield and Leeds.
The recruitment drive comes as the government announces a giant investment in construction today which the prime minister has dubbed his version of Roosevelt's "New Deal."
The initiative includes the creation of a taskforce chaired by chancellor Rishi Sunak called Project Speed, which is designed to speed up the delivery of major projects.