Government plans to sure up ailing scheme receive industry leader's approval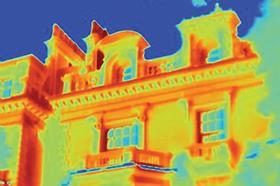 Industry leaders have given a cautious welcome to government's moves to boost the ailing Renewable Heat Incentive.
On Wednesday, the government unveiled plans to boost take up of the scheme, which pays people a subsidy for the renewable heat they generate from technologies such as biomass boilers.
The scheme has been open for non-domestic properties has been open since November 2011, but uptake of the scheme has been low with only 2,657 installations accredited to the end of October 2013.
Over 90% of these have been for biomass boilers which has caused concern among specialist in other technologies such as ground source heat pumps that the scheme is skewing the market.
Plus, the launch of the scheme in the domestic sector has been repeatedly delayed and is now set to start until summer 2014.
Energy minister Greg Barker said the government planned to increase the number of technologies supported by the scheme to include combined heat and power plants, deep geothermal heat and large biogas systems.
He also said subsidies for heat from ground source heat pumps would be simplified and support for solar thermal systems would be increased.
He said: "These changes are designed to stimulate considerable growth in the deployment of renewable heating technologies in the coming years and we expect that these tariffs will drive significant deployment so that the industry can grow and invest with confidence."
Larger installations will also now be eligible for a "tariff guarantee", which allows them to register for the tariff before the work is completed, to ensure that projects with long lead times are able to attract investment.
All of the changes are subject to approval by the EU under state aid rules.
Nina Skorupska, chief executive of the Renewable Energy Association, said the government "deserved credit for listening to industry's concerns and implementing many of the necessary changes".
She added: "Mixed messages from Government have unnerved many in the renewables sector lately, so today's RHI announcement gives a timely boost to the green economy.
"There is still room for improvement, but what the RHI needs most now is to be left alone for a while, so the market can develop without fear of further changes."
Paul Reeve, director of business services at the Electrical Contractors Association, said: "Early implementation of the domestic RHI is now a priority- and ideally before the scheduled 'summer of 2014' timeline."
Stuart Elmes, chair of the Solar Trade Association's solar thermal working group, said the uplift in subsidies was welcome.
He added: "We are confident that solar thermal now has most of the policy ingredients for much needed recovery in 2014."