Government will pay households that generate renewable heat subsidies for seven years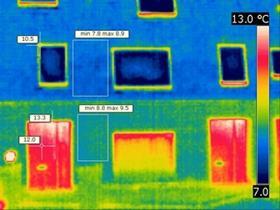 The government has launched its long-awaited domestic renewable heat subsidy scheme, the first of its kind in the world, which the industry hopes will stimulate installation work across the country.
The domestic Renewable Heat Incentive (RHI) will pay people up to 19p/kWh for the heat that they generate from renewable technologies, such as biomass boilers and heat pumps.
The scheme is designed to incentivise homeowners to install renewable heating systems and move the UK's housing stock away from using gas and oil heating. It applies on England, Wales and Scotland.
It had originally been due to start in autumn 2012 but was pushed back twice before today's launch. The RHI for non-domestic properties has been in operation since November 2011.
Under the domestic scheme, payments will be made to homeowners every quarter for seven years from when they start claiming the subsidy.
Technologies covered by the scheme include biomass heating systems; ground source heat pumps; water source heat pumps; air source heat pumps and solar thermal panels.
Energy minister Greg Barker said the scheme showed the UK was "leading the way in the clean energy sector".
He said: "Not only will people have warmer homes and cheaper fuel bills, they will reduce their carbon emissions, and will also get cash payments for installing these new technologies.
"It opens up a market for the supply chain, engineers and installers – generating growth and supporting jobs as part of our long-term economic plan."
Mike Landy, head of on-site renewables at the Renewable Energy Association, said the scheme was set to be "one of the highlights of the government's green agenda in 2014".
He said: "It will mean that renewable home heating is not just environmentally sensible, but also financially attractive."
John Alker, director of policy at the UK Green Building Council, said: "Alongside the Green Deal, the RHI will help to create homes that are warmer, cheaper to heat and that emit fewer carbon emissions – major wins in the fight against rising energy bills and climate change."