Final cost of shutting Caribbean and Hong Kong businesses hits interim profit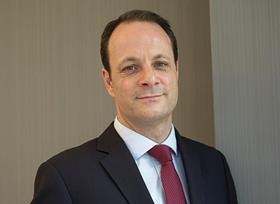 Kier said margins at its construction business slipped in the first half as the firm shelled out a final £7m closing its businesses in the Caribbean and Hong Kong.
The firm has been getting out of the two regions since it announced the decision back in July 2016.
Last September it said the cost of shutting the two was close to £90m and in its results for the six months to the end of December 2017, it spent a further £7.7m closing the businesses which it said it has now completed.
As a result, margins at construction, which is its biggest business, slipped from 2% to 1.8% – although Kier said it expected them to increase in the second half.
The hit meant operating profit at the division slipped 20% to £16.7m on revenue down from just over £1bn to £949m.
But it said its order book was up 12% in the half year at £4.7bn which represented all of its targeted revenue for 2018 with 65% of income for 2019 already secured.
It added that its work on the Mersey Gateway bridge, which opened last October, is expected to complete later this year with the firm admitting it was still to negotiate the final account and settle claims on the £600m toll bridge which it completed as a DBFO contract for Halton borough council in a consortium called Merseylink.
But there was better news at its services business, which includes highways and utilities along with last summer's McNicholas Construction acquisition, with the firm seeing operating margins edge up from 4.8% to 4.9%.
Income was up 17% to £901m thanks to the Green Macs deal, which Kier said had performed better than expected during the period, with operating profit up 19% to £44.4m. Services accounts for more than 50% of group profit and has an order book of £4.8bn.
Group revenue at the business was up 8% to £2.2bn with underlying operating profit up 5% to £60m. But the Caribbean and Hong Kong costs helped send overall pre-tax profit down 6% to £33.7m.
Chief executive Haydn Mursell (pictured) said: "Our portfolio of businesses provides balance and resilience and our approach to risk management is evident in the margin performance we have delivered over many years. We remain on course to deliver double-digit profit growth in 2018."
Its property business saw a 200% rise in turnover to £138m with operating profit up to 12.2% from 7.7%. The firm's residential arm saw revenue stay flat at £166m with operating profit up 7% to £8.7m. The firm completed 965 homes in the first half as it looks to build around 2,200 homes over the full year.