Party proposes making homes worth up to £300,000 exempt from stamp duty for first-time buyers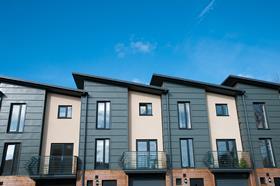 Labour has announced plans to make first-time buyers exempt from stamp duty on homes less than £300,000 if they win the election.
In a speech later today in Stockton Labour leader Ed Miliband will call for urgent action to tackle the housing crisis as well as home ownership by introducing the plans, as well as a policy of allowing local residents to have the "first call" on up to half of new homes in their area for a limited time.
Miliband is also expected to announce measures to prevent foreign buyers from buying properties before locals have had the opportunity.
In the speech the Labour leader will say: "There's nothing more British than the dream of home ownership, starting out in a place of your own. But for so many young people today that dream is fading with more people than ever renting when they want to buy, new properties being snapped up before local people get a look-in, young families wondering if this country will ever work for them.
"That is the condition of Britain today, a modern housing crisis which only a Labour government will tackle."
The stamp duty measures are expected to cost approximately £225m and would be in place for the first three years of a Labour government. The new policy initiative comes a day after Miliband announced plans to peg private rent rises to the level of inflation. That policy was criticised by the experts as having the potential to undermine the private rental sector.
Jeremy Blackburn, RICS head of policy, said: "A welcome move away from the arbitrary rent caps announced last May, but Labour's rent control proposals risk undermining the Private Rented Sector (PRS) by failing to take a holistic look at inflation, market value and the living wage across the whole of the UK."