Plans to cap rents at the rate of inflation and make three-year fixed tenancies standard alarm housing experts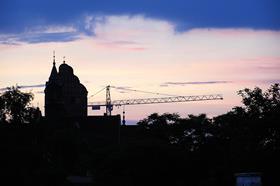 Labour's rent control proposals could "risk undermining" or even be "catastrophic" for the UK's fledgling private rented sector, housing experts have warned.
Labour leader Ed Miliband this week announced his party would cap rents at the rate of inflation and make three-year fixed tenancies standard, as the party put housing at the heart of its election campaign.
But Labour's rent controls policy has alarmed housing experts. The RICS warned the proposals were ill-considered and "risk undermining" investment in the private rented sector (PRS).
Jeremy Blackburn, head of policy at the RICS, criticised Labour's policy for "failing to take a holistic look at inflation, market value and the living wage across the whole of the UK".
Blackburn added: "Capping rent inflation through three-year fixed tenancies is likely to impact investment into the existing quality of homes in the PRS and could force smaller landlords to exit the market - limiting supply at a time when the UK faces a chronic shortage of homes across all tenures."
Mark Farmer, head of residential at EC Harris, warned the rent control proposals could be "potentially catastrophic" for PRS and large-scale investors "do not want to be pegged on their investment".
Farmer said he believed some PRS investors were already "seriously questioning their investment plans" for the sector.
Miliband's rent controls announcement was followed with a further Labour housing policy, with the party pledging to exempt first-time buyers from stamp duty on properties worth up to £300,000.
Housing experts told Building they felt Labour's policies - which also include giving councils powers to compulsory purchase land that developers do not build on quickly enough and giving locals priority access to new homes - did not go far enough to address the chronic under-supply of homes in the UK.
Clarissa Corbisiero, head of policy at the National Housing Federation, said she was "disappointed with the ambition" shown by Labour's housing announcements and believed the party would fall "at least 40,000 homes a year" short of their 200,000 homes a year target.