Government report finds greater training of installers of renewable heating technologies is needed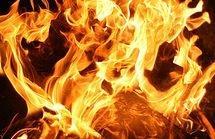 One in seven renewable heat installations suffer from faults due to poor installation, research by consultant Aecom for the government has shown.
A study of consumers experience using the Renewable Heat Premium Payment, which pays building owners a lump sum towards the cost of a renewable heating system, found that 14% of installations had suffered from installation faults.
It said: "The figures suggest a need for substantial effort to improve installer training to reduce the number of problems caused by installation rather than the equipment itself."
Those that had had the technology for a whole year were more likely to report problems. While only 9% of owners surveyed around six months after installation reported problems, this rose to 21% of owners who were surveyed a year after the installation.
One customer who had an air source heat pump installed told Aecom: "We continue to have significant problems with the basic functionality and reliability of the system (nine months after the installation). The installer has gone into liquidation before the system was debugged or commissioned, leaving us with many problems."
The study found there were problems with the installation of all the different technologies under the scheme.
Bill Wright, head of energy solutions at the Electrical Contractors' Association, said the main problem had been with the installation of meters on heating systems.
"There were [even] some errors like putting meters in upside down that you would not expect a competent installer to make," he said.
But Wright said metering systems had already been made simpler and would not be used for many domestic installations under the government's Renewable Heat Incentive (RHI) for homes that launches next year, which would avoid further problems. The RHI will pay homeowners a tariff for the heat generated by their renewable heat system.
The study also found that the provision of information on how to run and maintain the system to users needed improvement.
Some customers said installers themselves did not fully understand the system they were installing.
However, it also found that 92% of people were satisfied with their renewable heating system and 90% would recommend it to others.