First tenants due to move in next summer
Overbury has been picked to fit out the 22 Bishopsgate offices for US law firm Cooley.
The project, which is for floors 22 to 24, is set to be delivered sectionally, with onsite activity expected to ramp up in the new year.
London-based consultant Blackburn & Co is the project manager on the scheme, John Robertson Architects is the delivery architect, while Alliance Architects is the practice behind the new office's concept design.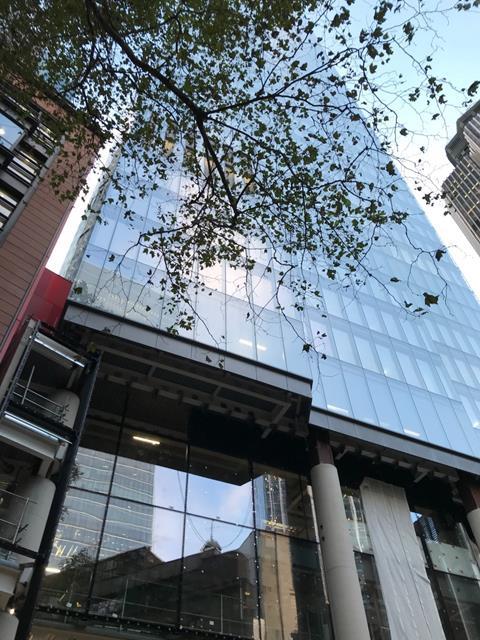 Alliance has previously worked with Cooley on a number of its US offices including the firm's New York headquarters at Hudson Yards and its office in Boston, Massachusetts.
RLB is also working on the project, providing cost management services.
Cooley was one of the first firms to publicly confirm it was moving into the tower, when it made the announcement in July.
Cooley is also among the first tenants to start fitting out their spaces with US data analytics firm Verisk, which has taken floor 27, and US stock exchange Nasdaq, which has floor 18, also getting going.
Apple, which has signed up to move staff into the Battersea power station redevelopment, is also rumoured to be looking at space.
But Sir Stuart Lipton from Lipton Rogers, the developer behind the project, this week told Building people would have to "wait and see" if the tech giant took up space at the 278m tall building (pictured).
He also confirmed that the City's tallest tower will be officially completed next spring in time for a summer opening.
Lipton said it will finally be finished next April nearly 13 years after demolition of the original site began.