But firm has said remuneration overhaul will see new emphasis on customer satisfaction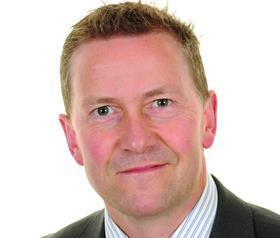 Persimmon investors have approved an annual remuneration report which sees ousted chief executive Jeff Fairburn walk away with £39m for 2018 – but promises to reform executive pay.
Shareholders in the firm, which recorded a pre-tax profit of more than £1bn last year, voted by 92% to 8% to approve the annual remuneration report which also saw £25m handed to Fairburn's successor David Jenkinson and £26m to group finance director Mike Killoran.
It comes as the housebuilder yet again finds itself in the headlines for the wrong reasons, after it was booted-off the Prompt Payment Code and found to be selling homes with potentially serious fire safety defects.
A spokesperson for Persimmon pointed out the directors had foregone a bonus and taken a 50% cut in the amount of they were awarded under the long-term share incentive plan – which is responsible for almost all their total pay.
The incentive plan was originally locked in for a nine-year period in 2012 but was scrapped early following a public and investor outcry, with 2018 the last year it applied.
But Persimmon has now said customer satisfaction will be one factor in deciding director remuneration in the future.
It said that from 2019 "incentive pay for senior operational management also includes customer care performance conditions, aligning their interests with this priority for the group".
It comes as a report by BBC yesterday detailed the sale of homes by Persimmon which had either missing or faulty fire barriers.
In its trading update ahead of the its AGM yesterday, Persimmon also said sales had slowed by 5% in the first quarter of 2019 as it grapples to implement "a broad range of initiatives to improve the group's customer satisfaction levels."
The company said its total forward sales revenue was down £100m on the year previously, at £2.7bn, and followed Taylor Wimpey in forecasting build cost inflation of around 4% during the year.
On Monday the firm was suspended from the government-sponsored Prompt Payment Code because it only paid 65% of supplier invoices within 60 days – less than the 95% figure demanded by the code.