Surveyors call on ministers to act if they want local authorities to build more homes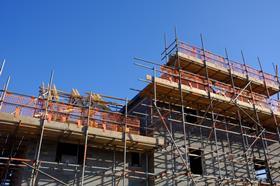 The government has been urged to use the Budget later this month to lift the housing borrowing cap on local councils in a bid to encourage them to build more homes across the UK.
As it published figures showing house prices continuing to stutter last month, the Royal Institute of Chartered surveyors (RICS) said while the Prime Minister had acknowledged the need for local councils to get building again, the government still needed to do more.
Lewis Johnston, RICS' Parliamentary affairs manager, said the government had to go much further in order to deliver what was required.
"They may have committed to £2bn-worth of low-cost capital in the form of a funding pot, but the government should also lift the Housing Borrowing Cap to support all councils, not a select few," he said.
"The last time the UK managed to build 250,000 homes a year was in 1978, when councils built 44% of all new homes.
"The increased freedom given to councils to build through borrowing would enable them to contribute to the target set out in the Housing White Paper," he added.
RICS' latest UK Residential Market Survey showed demand from buyers and agreed sales were still falling, with prices flat.
In its report on activity in October, RICS said the outlook for London was the most cautious, but expectations were also negative in five other regions – the South East, East Anglia, the South West, the North East and the West Midlands.
Philip Hammond, the Chancellor of the Exchequer, will deliver his autumn statement on 22 November.