Skanska HR boss tells MPs about extent of contractor's involvement with blacklisting organisation The Consulting Association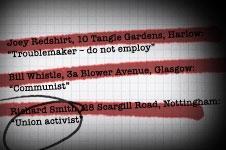 Skanska checked the names of 66,000 people hoping to work on its UK projects against a blacklist between 2005 and 2009, the firm's executive vice president of human resources Harvey Francis has said.
Giving evidence to the Scottish Affairs select committee yesterday as part of its ongoing investigation into blacklisting in the construction industry, Francis acknowledged "records indicate" the firm had been "one of the highest users" of the services of confirmed blacklisting organisation The Consulting Association (TCA).
As Building revealed last month, Skanska was one of the biggest clients of TCA and spent more on its vetting services in the last four years of its existence than any other contractor.
Francis disclosed the firm checked workers' names against the TCA blacklist on a string of high profile public sector projects, including Skanska's refurbishment of the Ministry of Defence's headquarters in Whitehall and construction of facilities at RAF Wyton air base.
Other public sector jobs where the blacklist was checked included hospitals in Coventry, Derby, Mansfield and Walsall, St Barts hospital in London, Bristol schools and Dovegate Prison in Staffordshire.
Analysis published by Building last month revealed Skanska was the second highest spender on TCA services between 1996 and 2009, with a total spend of £216,000, including spend by a business Skanska acquired in 2000. This was just behind the largest user of the now-defunct TCA, Sir Robert McAlpine, which spent £220,000 on its services over the period.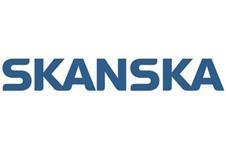 During the committee session chair Ian Davidson disclosed he had seen evidence from the Information Commissioners' Office's (ICO) investigation into blacklisting that indicated Skanska blacklisted 500 electricians that worked on the strike-hit Jubilee Line extension between 1995 and 1997.
He said one typical worker entry on the list read: "Allowed himself to be drawn along with the course of events at JEL – not in frontline of action." Davidson said the record noted companies had "not furthered [employment of the worker]" on 15 subsequent occasions.
Davidson said the source of the Jubilee line workers' blacklist was attributed to TCA's cost code for Skanska.
Francis said he had not been aware of any evidence linking Skanska to the blacklisting of Jubilee Line workers prior to the session.
He said Skanska UK was "truly sorry for its involvement" in TCA and said the firm would "assess the validity" of any claim for compensation made by any individual "if they can demonstrate that our actions prejudiced them getting work and they suffered loss as a result".
Francis - who has been in post since September 2008 and previously held the role of HR director for the firm's infrastructure business from October 2007 – said he had had no knowledge of Skanska's relationship with TCA until the Guardian contacted Skanska in the week the paper broke the news in 2009.
He said the firm had conducted "a full investigation in terms of our past use [of blacklisting]".
The investigation found Skanska used TCA services including reference checks, a news monitoring service to check "extremist press", and attended TCA forums.
Invoices for TCA checks were authorised by the firm's director of industrial relations Stephen Quant, who took early retirement in 2009. Quant was assisted by consultant John Dickinson, who approved invoices in his absence.
Skanska decided whether or not to use TCA services on a project-by-project basis "primarily on assessment of risks", Francis said.
"Seven or eight" of the firm's 12 divisions used the referencing service. Each division's HR director would decide whether or not to use the service on a project, in consultation with Quant.
Francis said the service was mainly used on "high risk, high profile" jobs, particularly in sectors such as education and defence.
He said: "Once the decision had been taken to use the service on a project, as part of the pre-induction questionnaire that people wanting access to our sites would fill in – that was then collated on to a template that was faxed over to The Consulting Association and then if a flag appeared against any one of those names a phone call would come through which would be dealt with by one of the senior HR team and then a decision taken as to what to do – whether to deny or grant access."
Board members "knew we had a reference checking process in place […] to varying degrees of knowledge, but did not know the detail," he said.
He said: "Everyone we have spoken to [during the course of our investigation] says with the benefit of hindsight we should have asked more questions".
Francis admitted Skanska's culture at the time it was using TCA services "wasn't right" and argued the firm was "standing up to this as a company".
Francis confirmed no staff have been penalised or lost their jobs for using TCA services and some who were involved are still employed by Skanska.
He said the firm had been too "siloed" in the past, which had contributed to the lack of senior management awareness of TCA.
All staff have since undergone data protection training and the firm has "re-rolled out" its code of conduct, set up an ethics committee and an externally-run whistleblower hotline, he said.
A process has been set up so that teams formally discuss ethical dilemmas "three or four times a year".
He added: "It's a very different company now to what it was".
He said the negative reaction from the media and unions in Sweden "was even stronger than in the UK".
Francis agreed to supply the committee with a full list of projects where the referencing service was used.
A Skanska spokeswoman said: "The use of blacklists is against the values and behaviours of our company. We recognise and support employees' rights to form or join trade unions and we take a proactive approach to building good relationships with the unions.
"Following the closure of the Consulting Association in 2009, Skanska carried out a thorough investigation into its use of the service, so that we could take steps to ensure we comply with best practice.
"Driven by our code of conduct, we are committed to an ethical and lawful approach to business, and we promote a culture of care for everyone who works with us or for us.
"We can confirm that Skanska is not engaged in any covert vetting or blacklisting and is not aware of this continuing in the UK construction industry."