Firm's profitability hit by tough market conditions and increased investment in new sectors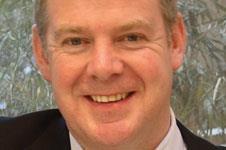 Support services firm Styles & Woods fell £2m into the red in the first six months of 2013, with restructuring and redundancy costs in part driving down its performance.
In a statement to the City last week, the firm reported a pre-tax loss, including accounting costs, of £2m over the six months to 30 June 2013, compared with a pre-tax loss of £506,000 over the same period last year.
The firm's performance was dragged down, in part, by £766,000 of finance costs and £244,000 of restructuring and redundancy costs.
The firm posted an operating loss of £1m over the period, compared with an operating profit of £200,000 over the same period of 2012.
Revenue remained fairly stable at £40.4m, only slightly down on £40.6m in the first half of 2012.
The firm said trading conditions had been "mixed" with retail customer deferring spending plans but banking and commercial work increasing.
Chief executive Tony Lenehan said the company had made a lot of investment in diversifying the firm's business into public sector and renewable energy work which had increased costs. However, he also said the firm had secured work installing solar panels as a result
Writing in the accounts he said: "The market hardened in early 2013 which impacted tender conversion rates during the first quarter.
"The hiatus in relation to securing new work had both a negative impact on revenue in the second quarter and on margins as we were unable to recover the costs of bidding for new work. However, recent increases in market activity and a more selective approach to tendering, which has improved our conversion success ratio, have led to a stronger pipeline.
Lenehan added that the firm was expecting an increase in profitability in the second half of the year.