Exclusive: Consultant to work on EDF Energy's new £10bn Hinkley Point plant among three nuclear wins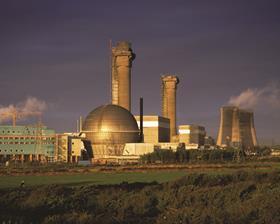 Consultant Sweett Group has landed a hat trick of nuclear contract wins including a role on EDF Energy's new £10bn Hinkley Point nuclear plant.
At Hinkley Point the consultant will provide quantity surveying, cost estimating, programme and project management and risk management on the nuclear plant new build project as part of a two and a half year agreement. The firm will be working alongside current consultant on the project Faithful and Gould.
Sweett has also won a contract with Babcock to provide quantity surveying and commercial services on the engineering firm's UK nuclear decommissioning projects.
Plus, the consultant has been appointed alongside consultants Currie and Brown, Gleeds and Long O'Donnell Associates as part of a four year framework for Dounreay Site Restoration, where it will provide cost estimating services for the decommissioning of the power plant.
Nigel Adcock, global head of energy at Sweett Group, said: "We have worked very hard to build a strong energy and infrastructure team. These appointments are a reflection of our ability to successfully combine sector-specific expertise with the knowhow required to deliver complex and major works packages."