New findings pinpoint which cities have seen steepest rises
Cost inflation in Leeds will hit double digits this year as the city undergoes a building boom driven by the need to find accommodation for thousands of university students.
The consultant's 2022 International Construction Market Survey said costs will double to 10% in the West Yorkshire city which has seen a slew of tower cranes spring up in recent years, especially on residential schemes.
Leeds, which is where T&T has its historic roots, was followed closely by London (9.5%), Manchester (9%) and Birmingham (9%) in the cost inflation league table.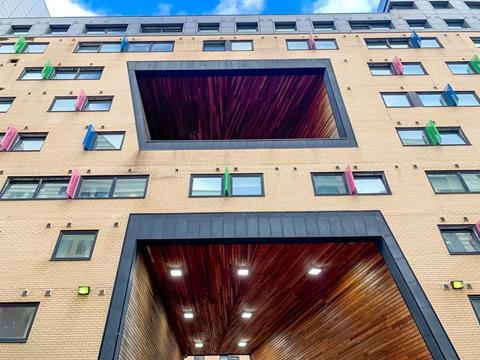 T&T said the impact of the war in Ukraine and demand for steel in the city meant the price of the material had increased 43% there.
Martin Sudweeks, UK managing director for cost management at T&T, said Leeds was undergoing a booming BTR market with more and more investment being pumped into student accommodation to service the 39,000 full-time students attending the city's four universities.
He added: "With inflation expected to increase across all major UK markets this year, businesses will need to focus on careful planning, ensuring contracts are pragmatically developed to take into account potential price rises and, where necessary, to share risk in a balanced way."
>>> Focus: Who pays for materials price inflation?
The cost to build in London was estimated at £2,973 per sq m, which made it the 10th most expensive city in the world in which to build.
Edinburgh was the second most expensive UK city to build in, although cost inflation in the Scottish capital, together with Glasgow, was the lowest among those studied in the UK, at 7.5%.
T&T's report also found high demand for so-called green collar workers, as government and business seek to achieve net zero targets.
In London, the cost of labour for installation of solar panels, heat pumps and insulation reached £52 per hour, compared with average labour costs of £39.75.