Architect Assemblage has designed a masterplan for housing which could be rolled out across the country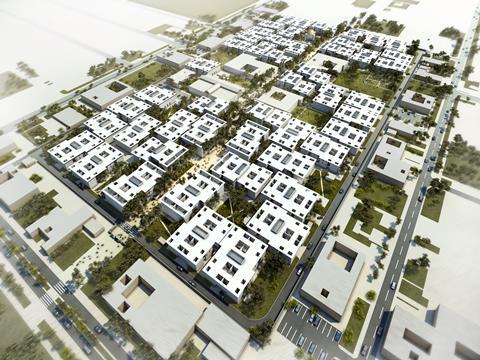 UK architect Assemblage has won a design competition to masterplan housing developments in Iraq, which will form the core of a massive building programme in the country worth over $1bn.
Iraq needs to build between two and three million homes to cope with a housing crisis caused by degradation of the housing stock from the Iraq war and a rapidly expanding young population.
Assemblage won the United Nations HABITAT competition to masterplan developments of homes which can be replicated across the country.
Peter Besley, director of Assemblage, said: "The reason they were interested in us is because we were combining modern construction with traditional Iraqi urbanism, which is about shaded narrow streets that are much denser and more suited to walking than western cities."
The architect is now in talks with the Iraqi government about overseeing the construction of the first of development of 3,000 homes in Bagdad. Work is due to start this year.