Boss Paul King speaks out as official statistics show excess winter deaths rose 29% last winter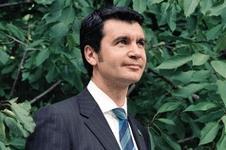 Winter death rates will get worse if the government presses ahead with plans to cut the Energy Companies Obligation, the chief of the UK Green Building Council has said.
The government is currently conducting a review of green levies on energy bills after David Cameron said he wanted them to be "rolled back" as part of an effort to ease the cost of living.
It is expected to announce changes to the Energy Companies Obligation (ECO), which pays for energy efficiency measures in low income households, in the Autumn Statement on 4 December.
Figures published by the Office for National Statistics (ONS) today showed there were around 31,100 excess winter deaths last winter, up 29% on the previous year.
Paul King, chief executive of the UK Green Building Council, said the statistics showed the need to insulate homes properly.
He said: "The prime minister should be in no doubt that these shocking figures are a direct result of how poorly insulated our homes are.
"If there is any rolling back of energy efficiency schemes such as ECO in the autumn statement, these disgraceful numbers are only going to get worse. How much more obvious could that be?"
Neil Marshall, chief executive of the National Insulation Association, said that he "totally agreed" that "rolling back ECO could have a very serious impact on fuel poverty and winter deaths".
He added that as it was the only policy "specifically designed to reduce energy bills by improving the energy efficiency of our housing stock" and therefore it should be "strengthened".
A spokesman for Number 10 said the government was trying to reduce fuel bills to help "hard pressed" families.
He added: "Making homes more energy efficient helps protect against high energy bills. The government is looking closely at the impact of green levies on consumer bills and how the measures they support are paid for."