Today is the deadline for firms to publish gender pay gap data, but can a system that has no teeth ever do more than track the problem?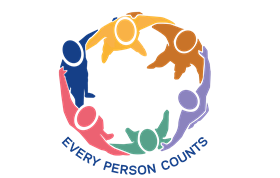 Ever since April 2018 the government has mandated a requirement for all UK firms with more than 250 staff to publish annual figures showing the pay gap between their male and female employees. And so, every year since – with the government making an exception in 2020 due to the covid-19 pandemic – construction firms of a certain size have published these figures on their own website and a government site.
The findings over the four years have shown that most construction companies pay women on average less than men, with the government's gender pay gap data showing that men get promoted to senior, higher-paying construction roles, whereas women are grouped into admin and support roles that are lower paid.
But as today's deadline for the latest data looms, it seems appropriate to pause to ask how much of a difference all this reporting is actually making to gender equality in construction and are there more effective ways to narrow the pay gaps between men and women?
Fine words are no substitute for action
Four years on, there are still strong supporters of the move that make gender pay gap reporting compulsory for the bigger firms. Philippa Spence, UK managing director at Ramboll (pictured), says that one of the biggest arguments in its favour is that the greater transparency has been a powerful tool for women in driving change, especially in the context of mounting pressures created by a tight jobs market.
"My experience is that women in the sector pay close attention to gender pay gap reporting and increasingly choose not to work with those organisations that show no plan to close it," she says. "The sector is suffering from an acute skills shortage, and alienating female workers is a real risk for those businesses with a significant gap." In other words, if you are a construction firm with a disappointing trend in gender pay then women candidates may well opt for a rival that has shown a commitment to improving their data.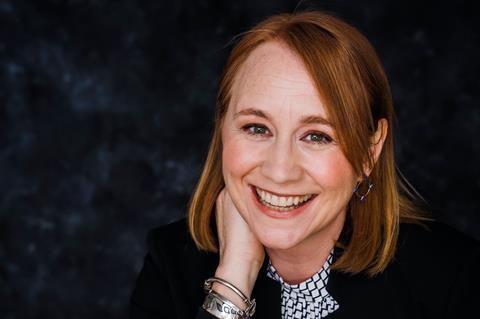 But even if the war for talent makes some employers more aware of the issue, Spence has been disappointed by the rate of change so far. She says: "Unfortunately, progress in narrowing the gender pay gap has been disappointingly slow in construction, which lags well behind some other sectors."
And Spence concedes that aside from the potential reputational damage and the chance of missing out on talented recruits, there are no significant consequences for firms that are not prioritising gender pay disparities. "There is no requirement for companies to do anything about the gender pay gap other than report it, and unfortunately some do not produce an action plan to narrow the gap," she says. "There is, as yet very little evidence of government enforcement or quality control on reporting, or acting on the results, suggesting it could be used more effectively by government than it is at present."
Theresa Mohammed, partner at law firm Trowers & Hamlins, agrees there needs to be consequences for firms not showing progress: "I think it's a useful exercise as far as it goes, but I think what we have to do is turn into something more meaningful with clients and tendering, which is: 'Okay, so you've got this data? What are you doing with it?'.
"I think if it's not coupled with an actual challenge to the businesses that are not performing particularly well, or are showing no signs of improvement, or have other issues there's only so far it goes."
Similar concerns were reported in an October 2021 study by King's College London. This found that the UK gender pay gap reporting system lacked the necessary strength to make meaningful change. The research led by Minna Cowper-Coles refers "the legislation having 'no teeth' due its lack of automatic penalties for non-reporting – but [that] this comment can more broadly be applied to the UK system overall, since it provides no obligation for employers to do anything about identified pay gaps." It added that as such, for the legislation to really be effective, action plans need to be made mandatory.
"If we're hoping to achieve parity, in terms of pay, it isn't going to do that. Does it give us the tools to get there? No, but it gives us the data to explain that there is a problem."

Theresa Mohammed, partner, Trowers & Hamlins
Commenting on the research professor Rosie Campbell, director of the Global Institute for Women's Leadership at King's College London, said: "At one point, the UK led the field on gender pap reporting – but it's now falling behind other countries that are going further, faster. Other nations are currently doing more, importantly compelling companies to act on identified pay gaps, so they don't just track the problem but also do something about it. This is vital: gender equality is both an urgent economic goal and a moral imperative – one we mustn't lose sight of in the wake of a pandemic that has disproportionately impacted women."
But even within the UK market – there are industries construction can look to as professions cracking down on wage disparity. Mohammed's point that there should be procurement consequences for the firms that fail is, she says, something that has already been implemented in the legal profession. "In high-profile legal tenders if you don't present a diverse panel for interview, you don't get on. If you can't explain your pay gap and what you're doing about it, you don't get on. You have to explain your social value and your contribution to that. All of those things, 10 years ago, wouldn't have been so interconnected with providing legal services, but now they are."
Data: Rubbish in, rubbish out
Gender pay gap reporting also faces criticisms over the veracity and quality of the data the statutory requirements produce.
The corporate structure of many large businesses within the construction means they have multiple entities that need to report – and this can make it difficult within the official figures to see a business's overall pay gap. This not only causes problems for those trying to interpret and explore firms' results but also makes it tricky for firms to accurately report to those within their own organisation or be compared like-for-like with similar businesses.
Asked if this can give firms an opportunity to paint the data story they want without having to implement change, Mohammed concedes it is a possibility. "Whether we want to accept it or not, there will definitely be a proportion of businesses that clearly believe that this is an obligation, it's not about looking for transformational change," she says.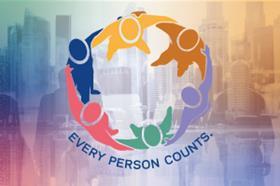 Every Person Counts
The skills crisis is fast becoming businesses' biggest headache. Building's Every Person Counts campaign focuses on the causes, consequences and solutions.
Take a look at some of the other Every Person counts coverage:
Data in reports due to be filed by today are expected to pose particular problems. Firms started to flag this 12 months ago saying they expected pay gaps to widen between a year ago and today because the snapshot date of last year's reports, 5 April 2020, was within the early days of furlough. This meant at construction firms many of the site workers – who are still predominately men – were on furlough and their salaries were not taken into account. This is not the case for the data reported this year for the 5 April 2021 snapshot when site staff were well and truly back in action.
This year may be a bit of blip in the data, showing a worse than normal trend due to the pandemic skewing the data, however there are possibly longer-term concerns related to reports not showing the full picture. Mohammed says it is possible for a firm to present acceptably from a gender pay perspective but be wallpapering over deep-rooted issues such as poor progression pathways, outdated managerial attitudes towards childcare responsibilities and a lack of inclusiveness in the workplace culture. The reality is that, while gender pay reports offer some insight, it is not until you work for or closely with a particular company that you will find out whether measures to improve equality and diversity are being implemented successfully on the ground as opposed to just existing in a policy document.
Still a worthwhile process
While the system clearly has its flaws, merit can still be found in going through the reporting process. "Gender pay gap reporting provides a regular opportunity to take stock of progress and analyse the challenges that still need to be overcome, which is essential for maintaining momentum and focus," Spence says. "Gender pay reporting is critical to improving gender equality in construction, but it will take time to yield results. We can acknowledge that we are playing the long game, as it takes time to change something as endemic as gender discrimination, however reporting plays the crucial role of making it possible to hold companies to account for their efforts to achieve greater gender balance."
For her part, Mohammed says: "If we're hoping to achieve parity, in terms of pay, it isn't going to do that. Does it give us the tools to get there? No, but it gives us the data to explain that there is a problem."
In short, gender pay gap reporting has its problems. The data can be used to paint a certain picture. It may not highlight the true gender-based issues at a firm and there are no real consequences for firms failing to act. But that does not mean we can ignore the one thing that the process has been telling us for the past four years – construction has a real, albeit unsurprising, problem. Now might be time to start looking for some more radical solutions.