Coronavirus looks set to scupper construction's fragile recovery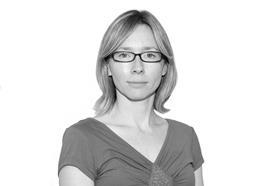 There is a battle plan. At least that is how the government badged its coronavirus action plan this week. As Building went to press, 39 people were known to have COVID-19 and the government, anxious to stop this highly infectious disease from spreading, has laid out some potentially drastic measures if matters get worse.
Possible action includes closing schools, shutting offices and banning large public gatherings. One scenario is that up to 20% of workers could be unable to work during the peak weeks of an outbreak.
The government points out that the impact would vary for individual businesses, but the advice is clear: if you have not already done so, you should review your continuity plans and try to boost your resilience in case this epidemic takes hold.
Coronavirus latest
The guidance also seeks to reassure, saying measures should also ensure that the country can continue to run as normally as possible. It has also been pointed out in the media that, while highly infectious, the 2% death rate is relatively low compared with other outbreaks such as SARS. That will be of little comfort to firms facing a real financial hit due to disruption caused by the epidemic.
Just take last weekend's postponement of Mipim after the French government banned gatherings of over 5,000 people: one construction firm told us that it stood to lose more than £25,000 on accommodation and conference passes. At the moment it is unclear how many will attend the property event when it is rescheduled in June but many have expressed concerns that the start of the summer season will make finding accommodation in Cannes difficult, while others have pointed out that there is no guarantee the situation will be any better in three months' time.
Living in separate accommodation to avoid contagion
While Mipim being up in the air may have scuppered business development opportunities for hundreds of firms, there are many more companies already having to deal with the operational impact of coronavirus. Keller, for example – which has a revenue of around £2.3bn and works in more than 40 countries across six continents – is facing a worse-case scenario of having to shut down its sites.
While the firm does not work in China, it has had to split its 300 employees in Singapore into different shift patterns and ensured that they are living in separate accommodation to avoid contagion.
Keller has also clamped down on overseas travel and meetings, while it had also cut back on the number of trade shows it was exhibiting at ­– something many firms have told us they have done in the interests of their staff's health.
COVID-19 has hit Currie & Brown in a very direct way as it has an office in Wuhan, the epicentre of the outbreak. For the past six weeks its chief executive has chaired twice- weekly coronavirus committees via Skype and emergency rations of face masks and hand sanitisers have been sent out to staff in the locked-down city.
The closure of UK building sites really would be construction's worst-case scenario
But the point is that the threat is not just to international businesses. We know UK firms are having to plan for goods not being imported and assessing whether they can use substitute products and materials such as stone, air-conditioning equipment and cladding. And while some may consider encouraging office staff to work from home if the infection spreads, this is clearly not going to work for site or manufacturing workers. The closure of UK building sites really would be construction's worst-case scenario.
There was positive news this week from the IHS Markit/CIPS survey which showed construction activity rising at its fastest rate last month since December 2018. But gains on the back of Brexit clarity could well be snuffed out before anyone has had time to feel the benefits.
About £4.7tn was wiped off global markets in five days last week and now the Organisation for Economic Co-operation and Development has said its global growth forecast for 2020 could halve to 1.5% if there is a longer "more intensive" outbreak. The Treasury is working up plans to support not only public health but also businesses and the economy in Rishi Sunak's Budget next week.
In China, the spread of the infection appears to be slowing. Businesses in this country will be hoping the government's response is enough to control it before we face a lock-down situation here.
Chloë McCulloch is the editor of Building