Regional contractors and family-run firms face a growing list of challenges that demand objectivity rather than history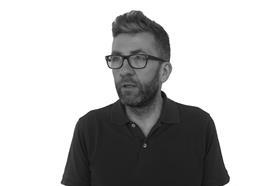 This has been a bad year for regional contractors with heritages stretching back decades.
Between them, Shaylor, Pochin's, Simons and now Clugston had been trading for a combined period of close to 300 years. Another regional firm, Welsh contractor Dawnus, subsided in March after nearly two decades in business. All five were well-known regional firms and were more than a match for the bigger rivals who came hunting for jobs in their patch.
Clugston's demise is another blow for the role of regional contractors, having to face down the might of larger firms.
>> Read: Clugston had 'turnaround plan in place', says finance boss
It is worth pointing out that Clugston was involved in a number of energy-from-waste schemes and these jobs have certainly tripped up several firms. Interserve, famously, but Sir Robert McAlpine and Bouygues have also taken hits on these jobs in recent years.
>> Read: Sir Robert McAlpine blames EfW jobs for £23m loss
These schemes are technically challenging and two years ago former Balfour Beatty executive Nick Pollard, who was then in charge of recycling firm Cory Riverside Energy, told Building: "If you don't understand the risk or don't have the people to construct that asset, don't do it." Pollard, incidentally, is now a non-executive at Interserve.
Do family-run firms have someone outside the family who can say: "Hang on a minute, is this the right job to be taking on?"
But not everything is the fault of energy-from-waste schemes. Some people must make money from them, otherwise they wouldn't bother.
Regional players undoubtedly feel the squeeze when bigger firms start to muscle in on their territory. As work tightens elsewhere, larger firms cast their nets further afield and that can mean prices get squeezed and the smaller firms end up taking on jobs they wouldn't normally do and at prices they can't possibly sustain.
There is also a common denominator running through the collapse of Shaylor, Pochin's, Simons and Clugston: all were family-run firms. An obvious question to ask is what sort of checks and balances were put in place to ensure they didn't end up taking unnecessary risk on jobs? In short, do family-run firms have someone outside the family who can say: "Hang on a minute, is this the right job to be taking on?"
Next year marks the 20th anniversary of perhaps the most famous family-run building firm hitting the skids. Laing Construction had a blue-riband set of projects on its CV – landmark schemes it worked on included the M1; it rebuilt the bomb-damaged Coventry Cathedral and it completed the Barbican Centre in London. Its roll call of industry luminaries who passed through its doors include Olympic Delivery Authority chair John Armitt, former Alfred McAlpine chief executive Oliver Whitehead and former Costain boss Stuart Doughty. But it was felled by a series of disastrous jobs – notably Cardiff's Millennium Stadium and the National Physical Laboratory in west London.
When it was put up for sale in November 2000, Laing had initially hoped to get around £100m for the business. While it didn't actually collapse, it ended up having to be rescued by one of its subcontractors – O'Rourke, who paid a nominal £1 for a business that had 150 years of heritage.
It might be two decades ago but it remains the unfortunate benchmark for modern falls from grace – and all too familiar. In the end, it was bad jobs that did for it. 'Twas ever thus.
Dave Rogers, deputy editor, Building