Kier's latest trading update suggests its acquisitions of May Gurney and Mouchel have incurred significant 'integration costs'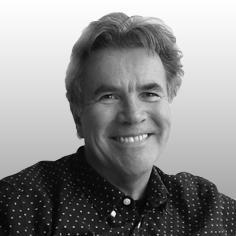 Kier Group has shot itself in the acquisition foot. It has played "me too" and pipped Costain to the post twice, first with May Gurney in 2013 for £221m and last year Mouchel for £265m (funded via a rights issue). These were both originally Costain ideas and it moved first only to be out-muscled by its domestic rival. What about an original idea guys? And, how much thought was put into either?
Check out, too, the fact Kier incurred "non-underlying" exceptional charges at the profit before tax level of £46.4m and £58.3m in both fiscal 2014 and 2015; and much of these charges was down to acquisitions. Note, too, that profit before tax from continuing operations of in these two years was £60.2m and £69m.
Yesterday, the group issued a trading update for the fiscal year 2015-16 just completed (to 30 June) but not yet reported. Herein, it said "the acquisitions of May Gurney and Mouchel have significantly increased the level of visible, long-term earnings from our construction and services divisions". And added that Mouchel remains on track to deliver a return on capital employed "in excess of our target of 15%" in fiscal 2017.
However, it also said that the integration costs of Mouchel had increased by £29m to £44m and that these will be charged to the fiscal year just completed (but not yet reported) to 30 June 2016. My question, too, is by how much has the Mouchel capital employed been reduced?
I say stop buying companies, be more original and employ a strategy team. Alternatively bring back John Dodds
But that's not all: "an evaluation of the strategic options for the Mouchel Consulting business, including a possible sale" is also being looked at. Mouchel Consulting's earnings before interest and taxes (EBIT) in fiscal 2016 were £8m with net assets of £25m at 30 June 2016. "It is expected that a profit would be realised on the completion of any disposal". Oh, and by the by, Kier is dumping its Caribbean building business, which will cost a further £18m in exceptional charges for the year just gone.
But that's not all: in environmental services a provision of £35m will be taken - also in fiscal 2016 - which provides for all future cash outflows on two long-term contracts.
Kier says that "exceptional charges from the above portfolio simplification, totalling £53m", will be reported in fiscal 2015-16. But this appears to exclude the Mouchel integration costs of £44m.
This, in my view, is profligate behaviour - and now over three years.
On Monday, Kier's share price fell 6% to 987 pence; and at the time of writing it was off another 3.3%. In the year-to-date, too, the share price is off 26%.
I say stop buying companies, be more original and employ a strategy team. Alternatively bring back John Dodds.
Tony Williams is CEO of Building Value