Whatver your views on the referendum, for Scottish construction a "no" means a number of tricky issues are sidestepped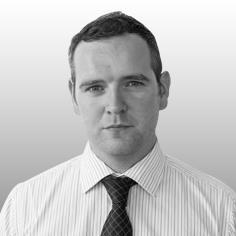 So the results are in and Scotland has said no to independence. What seemed unlikely only a month ago became a distinct possibility in the last two weeks. There is no doubt that a Yes vote would have had a significant impact on the construction industry in Scotland. Over 20% of work in the planning pipeline in Scotland was due to be completed by clients based outside of the country. In addition, a lot of the major projects in the pipeline were in the renewable energy sector which is heavily reliant on UK-wide subsidies.
In the past week alone a number of stories emerged of projects on hold and Speedy Hire reported a halt in construction activity in Scotland. To some extent this was to be expected. The economic uncertainty surrounding this vote meant it was only prudent to do so. The economic recovery is still very much its infancy with output 10% below the level at the start of the recession. So an issue of such importance was always going to cause concern.
If the vote had been closer I think there may have been an impact on the Scottish construction market as a certain degree of uncertainty would have remained. My sense now is that these projects will progress as planned and, with the prospect of further devolution, perhaps more public sector contracts may be awarded within Scotland. In what some thought was a cynical move the UK government had already announced a £500 million City Deal for Glasgow for infrastructure investment and employment. All of that is for discussion further down the line and I think for now the business community is probably breathing a collective sigh of relief that a number of tricky issues have been avoided.
Michael Dall is lead economist for construction data specialist Barbour ABI