With calm water sailing, talk at the construction industry regatta was of the difficulties posed by the improving economic climate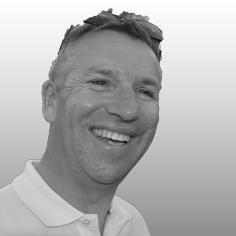 The first day of racing and unfortunately beautiful weather meant there was very little wind today. But we in the construction industry don't let little things like that bother us. Instead, many of us ended up having a good, long lunch and starting the networking early.
Today's chat was mostly about quality talent - and the difficulty the industry faces in attracting it, but mostly retaining it. Salary expectations are rising but the companies that have been surviving on tight margins are struggling to meet them. And those that can meet them end up with a two tier system where new staff are on higher salaries, which leads to a host of other issues.
Talking to subcontractors, another big issue is poaching. Successful project delivery for contractors, which are becoming increasingly busy, can often mean that subbies lose their best staff to their clients, which can offer a more attractive package. While people moving from company to company is normal, a transient industry will bring with it disruption at a time when we need to focus on delivering great work and getting back on track.
So what's the solution? The consensus is that we need to be sure to look after the staff we can attract and not forget about those existing members of the team who have been loyal through the difficult times. That might sound simple but it's going to be tough - and we're going to need to find ways to ensure positions remain attractive, without always being able to offer more money.
As Building gears up for further Building a Better Balance coverage, we'll be interested to see what newcomers to the industry are looking for from their careers and their employers.
Tony Poole is partner at Sheppard Robson and chairman of the Little Britain Challenge Cup