Mark Robinson on next week's budget, cladding remediation, frameworks under scrutiny and why his London office is moving
Mark Robinson is in positive mood. The conference call connection is glitchy but he is undeterred: not a problem, everything is good, let's push on. And, when he talks about how business is going at the public sector framework provider, now in its 15th year, you can perhaps understand his easy-going, unflappable attitude.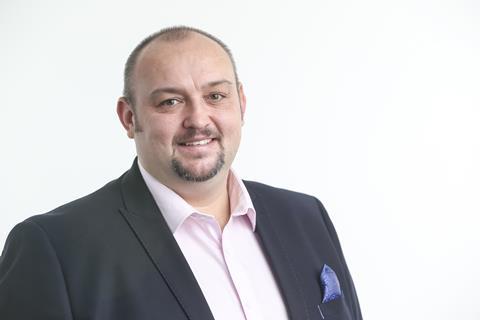 While the pandemic has hit some parts of the construction industry hard, the pipeline of work going through his organisation and on to the supply chain has not been significantly dented. Robinson says it tends to hover at around the £8bn mark and at the last quarterly measure it was still at about that level, with around £5bn worth of construction work that is actually active. It could reduce in future, he concedes, but given the pipeline is so big he has no major concerns about workload just now.
Perhaps in recognition that not everyone has it so good, he describes performance in modest terms: "The business has continued to perform and people still want to use our services, so we're in a fortunate position."
Its latest accounts do not reflect the tumultuous events of the past 12 months, as they are for the year ending 31 March 2020, but they show turnover and pre-tax profit broadly flat at just under £12m and over £2m respectively.
Robinson does admit to experiencing a fall in construction projects commissioned via the frameworks over the past 12 months but says that simply reflects the industry average decline in construction activity. And he is quick to point out that this decline is balanced out by what he calls "a big push in terms of the property portfolio and civils and infrastructure, which has been really strong". He adds: "A lot of expenditure is moving to big civils projects and people are looking at built assets through consultancy."
Consultancy services is the most recent addition to Scape's collection of frameworks, with the latest two iterations, worth a combined £1bn, running from the start of the year until 2025 and with names such as Mace, F&G and Arup securing places. Meanwhile its £13bn worth of construction frameworks are currently at the invitation to tender stage and awards will be announced in the summer.
Clearly Scape offers a route to valuable work for consultants and contractors alike, so how does its boss feel about some of the opportunities and challenges while the country is still in the grip of a pandemic and grappling with new Brexit rules? And how might the frameworks sector change and adapt in future?
Uncertainty
Brexit uncertainty does not seem to bother Robinson unduly. He predicts that problems around securing supplies of materials from the EU will take 12 months to settle down: "There may be some fluctuations in prices. At the moment timber's a bit high, 20% up on what it usually is. It could be plasterboard, it could be sanitary-wear, we just don't know where the problems will be."
We have to recognise that the country's debt has never been as high and at some point we'll have to start repaying that, how that affects construction I'm unsure
His views seem to chime with a general attitude being picked up anecdotally in the industry that Brexit is a process that has to play out, and at the moment is not the most pressing concern facing most firms. He adds: "I'm going to guess it will not be a major issue but we don't really know till we get through this very first period."
The wider impact of covid-19 on the UK economy is clearly a concern and Robinson, like everyone else, is uncertain what the future holds. On the one hand he argues for government to recognise construction's role in driving economic recovery by investing in more projects; on the other he can see the chancellor will have some difficult decisions to make in next week's budget. "We have to recognise that the country's debt has never been as high and at some point we'll have to start repaying that, how that affects construction I'm unsure at this stage," he says.
Still, he is hopeful that construction will be a priority, largely because the economic argument is so strong: "You've got to remember it's a win-win situation for the government because construction is very efficient at getting that money out to the local businesses and recycling investment in the community. It's a great business model because it does it really efficiently and the money gets turned over two or three times in the local community. And the government knows that."
Key will be real commitment to infrastructure projects, which he calls "the backbone of the industry" because of the long-term certainty they provide. But he also wants to see the slogan "build back better" put into action with a focus on retrofit: "We're going to have a lot of empty buildings now, what are we going to do with them? Is there money available to make that happen? If we are going to build more now, let's build it greener and safer and cleaner."
Frameworks review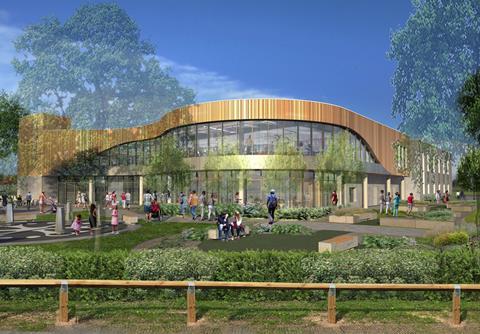 While Robinson must be constantly assessing the economic headwinds, he and other framework providers are now the subjects of scrutiny themselves. This month the Cabinet Office launched an independent review of construction frameworks as part of the implementation of its Construction Playbook reforms. The review, led by David Mosey, professor of construction law at King's College London, is looking into creating a "gold standard" to measure frameworks against.
Frameworks are just one option in a toolkit, just because Scape does frameworks doesn't mean that we advise our clients that that's the best solution for everything
Typically Robinson is measured when asked for a reaction. "I really welcome that and am very supportive. We've been a contracting body for over 15 years and like to think we accept some of those standards."
And, when asked about some of the criticisms from some in the supply chain that the framework provider model does not always add value, can lack transparency and stifle competition, he makes the point that no one is forced to use frameworks. "Frameworks are just one option in a toolkit, just because Scape does frameworks doesn't mean that we advise our clients that that's the best solution for everything they do," he says.
That would seem counterintuitive for a specialist in frameworks, but he insists that with clients who for example have a big demolition job that does not suit a framework, Scape would advise that it would be better off going direct to a specialist contractor to get a price.
He adds: "So frameworks are not always the utopia I just think it's really convenient, and for me in my previous roles as a director of asset management and head of property in the public sector they were able to service 90% of what I needed to deliver."
"Some people don't like using frameworks and they'd prefer to go out and traditionally tender and that's their choice at the end of the day – and they'll take the risks that are associated with it."
Clients may have a choice, but the supply chain is in a different position, a point that Robinson seems to concede: "A four-year framework means essentially the competition is cut off for anybody outside that framework and that's why you can understand that some of the supply chain or bidders are not entirely happy with frameworks."
Still, he argues that everybody has an opportunity to bid for the work, whether it is for an individual contract or a framework: "Really it's up to them what their bidding strategy is and whether they want to get involved with frameworks. We expect a lot more from our framework partners than you would potentially from a traditional one-off building contract, so they need to be prepared to put that level of investment in I think."
Cladding remediation work
Whatever the outcome of the review, it seems unlikely that it will change Scape's fundamental business model. In fact, Robinson is already preparing for a big spike in work related to cladding remediation in the wake of Grenfell Tower disaster and subsequent building safety irregularities discovered in homes across the country.
Robinson says that Scape has only had half a dozen recladding projects go through its books so far, but he has had conversations with central government and the Grenfell response team at the housing department to find out what support they would need for a full programme of works across the country. Four years on from Grenfell the public would rightly expect much of this work to be under way already, but there is still a long way to go before the industry is in a position to tackle this remedication challenge at scale.
He believes there are key priorities when carrying out this type of work: "You've got to make sure the specification's right and the quality and materials exactly adhere to that spec. There's also the issue around quality of installation and making sure the quality is right, and I think we can provide that level of certainty around those sort of programmes."
Office move and the future
Scape would have been celebrating its 15th anniversary but Robinson is clear that festivities would not be appropriate given the difficult situation the country finds itself in. Instead he is keen to restate the organisation's mission to support public sector clients, and to point to its track record of delivering over 5,000 projects and £2bn worth of social value since the days it began as a start-up of six people in a small office in Nottingham.
Now Scape has an office in every UK capital city, as well as its Nottingham HQ, and is moving premises in London. He says the move from its Smithfield base in the City is prompted by the lease coming up, and he is planning a full office review in the next six months "once we have a better understanding of where the country is going and what's going to happen." No doubt there are plenty of other employers, in construction or otherwise, who will be thinking exactly the same.