Consultant warns trade wars, stalling growth in China and global debt levels will also put brake on UK growth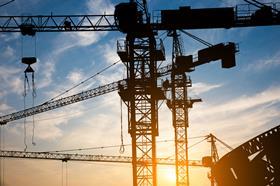 Alinea has warned the construction industry not to be blinded to other economic threats in the lead up to Brexit as the consultant predicts flat tender price growth across London for the next couple of years.
In its latest market report, Alinea said it expects tender prices across London and the South-east to grow by 2% both this year and next, before increasing by 2.75% in 2021.
The report said: "On balance, we believe that input cost pressures will outweigh the supply chain's ability to trim margins – against a background of resource constraints and structural inefficiencies that are underpinning a chronic problem with productivity.
"While material price increases may have calmed compared to last year, certain items (such as steel and timber) are rising. Labour remains tight, with specialist trades in short supply, and European emigration is adding to natural losses."
The consultant said while the UK's departure from the EU "rightly" remains the key topic of concern, there are many other areas the industry needs to think about.
It said: "It is easy to forget that there are challenges in the wider world outside Brexit: lower growth in China; trade wars; high global debt levels and volatility in emerging markets; a looming recession in the Euro area; paralysis in the USA; and so on.
"The world has become more non-binary, where the drivers of economic success are not only many, but capricious."
Last week Adrian O'Hickey, the senior partner at another consultant, Ridge, also said Brexit was just one of the problems facing the UK economy in the coming months.
Alinea's report added: "As we have always said, setting up a project properly and executing the simple things consistently well will have a greater impact on the ultimate price of a construction project than any drivers of inflation."
It also said that being aware of wider changes and their implications and being prepared to alter plans to adapt to these changes was the best way to ensure business health in an uncertain economy.