All of our Building Safety Bill news, opinion and analysis in one place
Explainer: What next for the Building Safety Bill? - Now the bill has been published, what will happen next? Here we look at the likely steps over the next few years.
Government missing opportunity to use building safety reforms to end late payments 'misery' - Labour MP argued 'toxic' industry payment culture contributes to poor building safety
EWS1 forms ditched for buildings below 18m in height - Government and mortgage lenders back changes after research finds 'no systemic risk of fire' in smaller blocks
The Building Safety Bill: a legal view - Theresa Mohammed examines the draft legislation in detail, including the associated regulations revisions.
Let's not overlook what is good in the Building Safety Bill - Campaigners for leaserholders will understandably try to amend the bill but even so it represents a complete overhaul of the regulatory regime for buildings
RIBA attacks Building Safety Bill for 'not fully addressing' industry's shortcomings - Fractured nature of construction threatens to undermine good intentions, architects group adds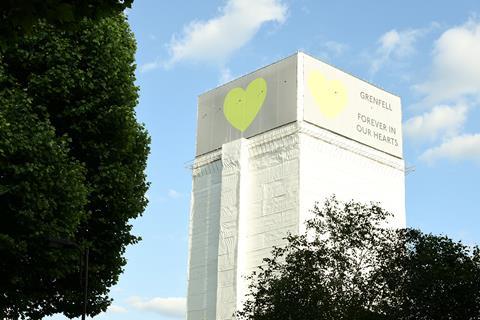 Expect details on competency framework in coming months, industry lead on topic says - Graham Watts says the statutory guidance and tools will support industry initiatives
Fears raised over £1bn cost to industry of new building safety system - Cost of regulation could affect scheme viability as impact assessment shows burden on industry in first three years
Building Safety Bill is 'industry's opportunity to embrace far-reaching change' - Legislation plans regulator for buildings over 18m, new homes ombudsman and tougher regulatory framework for construction products
Tory MP says Building Safety Bill a 'sticking plaster' - Stephen McPartland accuses the government of lacking the will to fix cladding scandal
Homeowners to be given more time to pursue shoddy firms under Building Safety Bill proposals - The long-awaited legislation has been published
(Last updated 23 July)