Two-fifths of contracting firms must offer pay rises of 5% or more to bring in new staff, reveals survey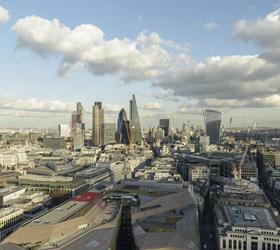 Construction is having to hike up salaries more than other industries in order to get the right staff, with contractors having to pay up for hard-to-fill posts such as site managers and project managers.
Building's latest annual contractor salary survey shows 18% of more than 400 firms polled were having to offer pay increases of 5% or more to bring in new staff. The figure is significantly above that for UK employers as a whole, with just 7% jacking up wages by this much.
Roles with the top salary increases included estimators, senior site managers and contract managers, who all commanded inflation- busting 4% pay rises.
London is again the place with the highest construction salaries, with senior site managers picking up £63,500 and project managers £69,000 while health and safety directors are landing £95,000 a year.
Willmott Dixon's chief HR officer, Rick Lee, said: "Competition for staff has eased over the last year or two to some extent but there are still competitive areas, particularly London."
Away from regional hotspots, the survey, which was carried out over the summer by recruitment firm Hays, showed average salary growth in construction standing at 3% – compared with 1.8% salary growth across all UK industries.
But staff are proving more difficult to prise away from current employers because of worries over job security. After the remuneration package, this is now the most important factor when considering a new role, cited by 21%.
Andy Steele, chief executive of London and South-east contractor Osborne, which increased staff salaries by on average 3% this year, said: "Candidates are definitely worried about job security and wider confidence in the market. They're asking about workload – this is a pretty hot topic."
And Duncan Bullimore, director of Hays' construction arm, added: "We have seen an increase in candidates accepting counter offers by their current employers rather than risk moving to a new company."
Those handing in their notice are putting at the top of their wishlists the amount of holiday, company car allowance, employer's pension contribution and flexible working.
Work-life balance is increasingly important to woo staff, with the survey reporting that 59% of employers now offer flexitime working, up from 46% last year, and 54% let employees work from home if they need to, up from 48%.
"Employers in the industry are now more aware of the importance of offering flexible working options not only to help staff with their work-life balance, but also to help encourage more people into the industry," added Bullimore.