Mark Wild says scheme now in crucial testing phase 'which can flag up any bugs or defects with systems'
Crossrail chief executive Mark Wild has again raised concerns about the growing risks on the project which is already two years late and £2bn over budget.
Wild, who will have been in the post a year next month, repeated earlier warnings that the project was now in its "most difficult and challenging phase".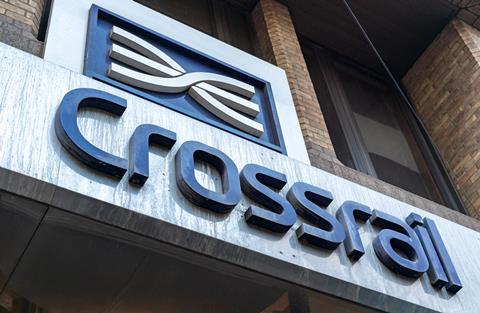 He said the job was "in an intensive phase of testing which can flag up any bugs or defects with systems".
Earlier this week, Building reported the job was increasingly at risk of missing its target to start trial running trains through the key central section of the route next February.
Wild added: "[We] still expect to begin the trial running phase in early 2020, although there are still risks that this could be delayed if they are not mitigated."
He also said potential software problems would put the opening window, scheduled for between October next year and March 2021, at "increased risk".
But Wild said that while "pressures remain […] interventions are in place to improve productivity" and that the Crossrail team had been "working tirelessly" to make sure milestones could be met.
His comments came in his latest monthly update to London Assembly transport committee chair Florence Eshalomi and echo those made by Crossrail chair Tony Meggs at last month's meeting of the Transport for London board.
Wild also said costs on the central section of the scheme were coming in at £42m over budget and repeated previous warnings the job could need as much as £400m to finish it off.