Ex-chief executives Andrew Wolstenholme and Simon Wright set to front the London Assembly's transport committee
Crossrail's previous two chief executives are set to face questions from the London Assembly about what has gone wrong on the £17.6bn project.
Andrew Wolstenholme, who is now the group managing director of maritime and land UK at BAE Systems, and Simon Wright, who is still a consultant to Crossrail, have been "invited to ... discuss this issue [the delay]" by the Assembly's transport committee when it meets next Thursday (14 March), according to papers published ahead of the meeting.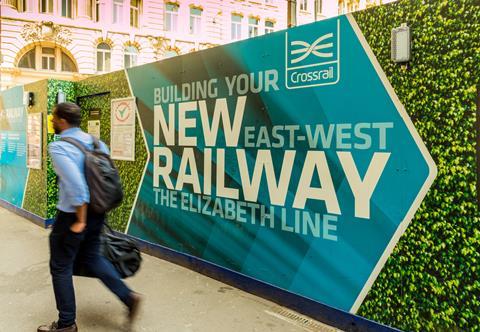 Wolstenholme took up the top job at Crossrail in September 2011, joining from Balfour Beatty where he was the director of innovation and strategic capability at the firm.
Wright, who was already serving as programme director on the scheme, added the chief executive position to his job title when Wolstenholme's tenure came to an end in March 2018.
Wolstenholme was handed a near £98,000 pay out for compensation for loss of office, in both Crossrail's latest report and TfL's annual report published last summer. He was handed the payout, a Crossrail spokesperson said, because "for loss of employment".
Wright was at the helm of the business when it was forced to announce last August that the scheme would not hit its target opening date of 9 December 2018.
Wright was subsequently replaced by Crossrail's current chief executive Mark Wild, who is on loan from London Underground, in November last year.
Long-serving operations director at Crossrail Howard Smith, Rupert Walker, who is the strategy and planning director for the south at Network Rail, and Meliha Duymaz, who is the route managing director for Anglia at Network Rail, are also set to face the assembly members.
Earlier this week Wild revealed there was no hope the central section of Crossrail could open this year, saying: "We would very, very much want to get this done in 2020."
Speaking to the Public Accounts Committee on Wednesday, Wild also revealed that the construction programme on the stations began to fall behind as early as 2016.