Commitment made by Interserve's partner on three incomplete EfW jobs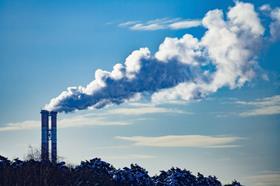 American energy-tech firm Babcock & Wilcox has said all three of the incinerators it is building with Interserve will be finished in the first and second quarters of 2019.
The completion date for incinerators in Rotherham, Margam and Dunbar have been repeatedly pushed back, with problems in the EfW sector costing Interserve hundreds of millions of pounds and forcing it to enter rescue talks with creditors.
On Monday Babcock & Wilcox (B&W) said it "anticipate[s] turnover of these projects will take place at various times during the first and second quarters of 2019."
A spokesperson for Interserve was not immediately able to confirm the deadline for completion of the three incinerators, or for another EfW plant the group is building with Renewi in Derby.
But he said: "All of the plants are now operational, receiving waste, and in the final commissioning phase in readiness for handover."
Interserve has also said it will reveal the details of a 'deleveraging plan' drawn up with banks early this year.
The contractor first ran into trouble on EfW back in 2016, when it vowed to leave the sector after making its first £70m write-down.
At that time each of the four remaining jobs were due to be complete in 2017 – but all were later delayed.
On the announcement of its interim results in August last year, Interserve then promised all four EfW plants would be finished in the third and fourth quarters of 2018.
Like Interserve, B&W has been punished for delays completing incinerators, including another in the UK and two in Denmark.
In November its chief executive left the group with immediate effect, while in December it said it would be delisted from the New York Stock Exchange unless its 30-day average stock price increased to above a dollar.
The group's shares fell to $0.33 following this weeks updates on the EfW plants, but have since recovered to $0.48.