Contractor's disastrous foray into energy-from-waste has brought crippling losses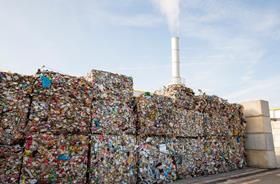 The timeline below charts the mounting problems Interserve has faced ever since it announced that its then chief executive of 13 years Adrian Ringrose was leaving back in November 2016, news which was followed just a day later by the revelation that its client on the Glasgow energy-from-waste job had kicked it off the scheme.
In May 2016, Ringrose had said the cost of getting out of the energy-from-waste sector would be £70m. At the last count that figure had gone up more than three times that amount to stand at £227m. It is still carrying out work on four energy from waste schemes which it promised in its interim results back in August would be finished by the end of this year.
The firm's debt has also headed north with last month Interserve saying it would be up to £650m by the end of this year. At the end of 2017, it stood at £503m.