Contractor also working on Glasgow and Swansea hospitals

Kier has been chosen to build another temporary coronavirus hospital.
The contractor has been chosen to convert the conference centre at the University of the West of England in Bristol into a temporary hospital.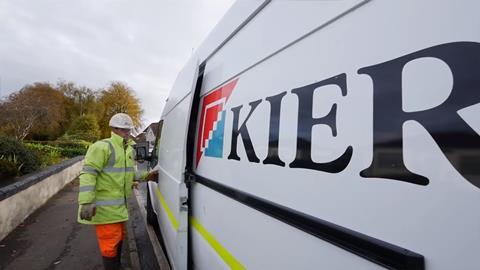 This site in the southwest of England, will be a new NHS Nightingale hospital and will cater for up to 1,000 patients.
Procured through the health department's ProCure22 framework, Kier is on site with works set to be complete later this month.
>> Interview: How we built NHS Nightingale in 10 days
>> Engineer who led NHS Nightingale design is recovering from covid-19
>> In pictures: Interserve races to complete Birmingham coronavirus hospital
Kier is also turning a disused film studio in Swansea into a field hospital to help the NHS's response to covid-19 in Wales.
Bay Studios will be turned into a facility that will provide 850 beds in total.
The contractor is also improving existing infrastructure within the studio, including heating, electricity and water supplies.
Initially, it will provide 500 beds, with an additional 350 beds due to be ready in the following weeks.
Kier is also working with Balfour Beatty, Robertson and Graham to build a temporary hospital in Glasgow.
The firms are transforming the city's Scottish Events Campus exhibition centre into the new complex for the Scottish government.