UK arm of French contractor blames 'challenging market conditions' for slump further into the red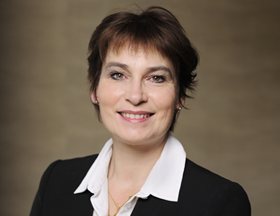 Bouygues' UK construction business posted a pre-tax loss of £78.5m last year, with the finger of blame being pointed at a "limited number" of projects most of which it said had been completed during the year.
Accounts for the year to 31 December 2016 show the contractor, which had been due to build the failed Garden Bridge in London before the capital's mayor Sadiq Khan scotched the project over cost fears, as having generated turnover of £555.6m, up from £349.6m in 2015.
The firm, which had been working on the multi-billion pound Battersea development until being replaced by Sir Robert McAlpine earlier this year, said the increase in turnover reflected the transfers of trade of subsidiary operations JB Leadbitter and Denne Construction, which completed in May of last year.
Speaking about its widening losses, Bouygues, which racked up a near £20m loss the previous year, said that in common with other contractors it had been impacted by "challenging market conditions", including rising costs throughout the supply chain.
In the summer, Building revealed that Bouygues' £190m project to build a state-of-the-art cancer hospital (pictured) in the heart of London has been hit by delays.
The new hospital will offer proton beam therapy – an advanced type of radiotherapy – but the new facility, being built for University College London Hospitals NHS Foundation Trust, is already months behind schedule meaning that the construction timetable has been put back almost a year and meaning patients won't be treated until 2020, rather than 2019 as previously anticipated.
In its results, Bouygues said the arrival of Fabienne Viala (pictured) as the UK firm's new chair in March, together with what amounted to a reconstituted board, had led to a "revised strategy and plan for the business".
Last month Craig Tatton, Bouygues UK's chief operating officer, left the business after overseeing the rebranding of the firm's Thomas Vale Construction operation.
The firm has 1,200 staff – up from 874 last time – and works out of nine offices across England including its head office in London as well as outposts in Bristol, Birmingham and Manchester.
The group restructured last May bringing its Denne Construction and JB Leadbitter businesses into the main UK group at a cost of £2.5m.
The firm has been in the UK more than 10 years making Warings its first major acqusition when it bought the Portsmouth contractor in December 2007.