Miller has returned to profit after posting a solid set of results with a record increase in its construction order book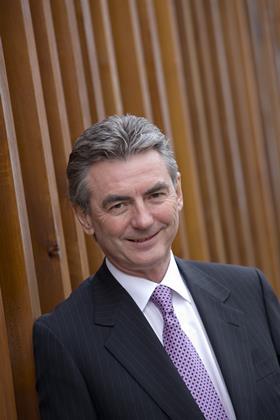 In its results for the year to 31 December 2012, Miller Group posted revenue of £619.9m, up 5% on 2011, with pre-tax profit of £6.6m - up from a loss of £30.4m last year.
The firm's construction business posted profit before interest of £3.2m, down from £6.8m the previous year, on revenue of £259.4m, up 9% on 2011 - giving a construction margin of 1.2%.
The firm said the performance of the construction business was impacted by "expensing upfront significant business development costs", which would "underpin the business's growth over the next two to three years".
The firm said its construction order book stood at £844m, with over £500m of work won in 2012 - 50% higher than 2011. It said it also expected an additional £686m in work from its existing framework agreements. It said the profit included £6m on the disposal of three mature PFI investments.
The firm's housing business reported revenue of £266m, down from £271m in 2011 - a reduction the firm said was due to higher land sales in the previous year. The housing business posted profit before interest up £14.5m, up from a loss of £35.1m in 2011.The firm increased completions by 5% to 1,831 units (2011: 1,745 units).
The Group's net debt stood at £202m, compared to £706.6m at the end of 2011, after the firm completed a major refinancing in 2012, which saw £160m in new equity investment into the business.
Keith Miller, Miller Group chief executive, said: "The Group performed well, with underlying profit before interest up 40% compared to last year. Although we are continuing to operate in a demanding economic environment, the Group has a strong balance sheet and long term committed bank facilities, which provides us with financial flexibility.
"We have made good progress in improving the margins in our consented land bank and, in addition, we have a valuable strategic land portfolio which will underpin our future land requirements. Together with a record construction order book and a high quality commercial property development pipeline, the Group is strongly positioned for 2013 and beyond."