Outgoing City of London planning officer seeks to allay fears his departure will lead rise in rejections of Square Mile schemes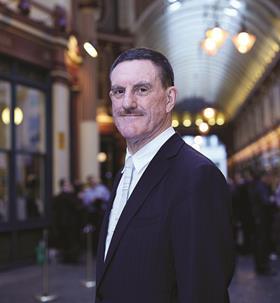 Outgoing City of London planning officer Peter Rees has sought to allay fears his departure will lead to more development schemes in the Square Mile being rejected.
Rees – who during his 29-year tenure at City of London Corporation was defeated at planning committee on less than 1% of occasions – leaves next month to take up a professorship at architecture school The Bartlett.
The City's development director Annie Hampson steps up to the role vacated by Rees.
Market sources told Building they were concerned Rees' departure could be linked to a perceived strengthening of the City of London's planning committee, which has recently recruited a QC and a planning committee member from neighbouring authority the City of Westminster, with one developer saying the committee was "flexing its muscles".
But in an interview with Building this week Rees said his departure was due to City "cutbacks".
He acknowledged the City's planning committee "may be stronger" but said: "I don't see why that should lead to more schemes being rejected."
He said Hampson had been a "tour de force" in running the City's development department and "will be in a stronger position" to answer questions at committee, having previously supervised the content of planning reports.
Rees admitted some "awful" buildings had been approved during his time at City, including an office tower block built by Barclays on Gracechurch Street he likened to "mating robots", and British Land's Plantation Place development on Fenchurch Street, which he regards as "gross over-development".
"A doctor can bury his mistakes, I can't," he said.
He named Broadgate, the Gherkin and the Royal Exchange buildings among his project highlights from his time at City

To read the full interview click here.