Derbyshire blames reliance on design & build contracts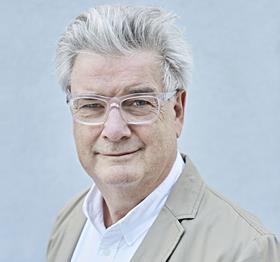 The president of the RIBA has laid into housing associations for building shoddy homes.
Ben Derbyshire said they had built poor-quality housing because they were obsessed with financial risk and had relied too heavily on design-and-build contacts.
But many were beginning to see "the error of their ways" and ditching the contracts, he said.
"I'm told by many of the leaders of housing associations that design and build has enabled them to completely fix the problem of capital cost risk, which obsessed them for many years – and now they have an almost universal and completely unacceptable problem of inadequate quality," he said at a Formation Architects breakfast event at which developers claimed the private sector often made a success of design and build.
Derbyshire said: "I think the public sector has become totally obsessed with capital cost risk – something to do with accountability and public money – and it's become totally central to all of their thinking. And the result of it is the quality of build and quality of outcomes, even for charitable endeavours whose purpose is to deliver good housing to people affordably.
"They are thankfully beginning to understand the errors of their ways, but I do absolutely criticise them for having gone way too far, to imagine that not dealing with risk of failure in the quality of human outcomes which they are responsible for [is acceptable]."
He accused housing associations of taking the "easy route" by dumping the concept and adopting design and build.
He added: "The state of the industry and its inability to create conducive working relationships of the kind we have heard on the panel that have enabled design and build to be effective means they have ended up with a poor-quality project again and again.
"Our position on design and build is that if there is a will and a team spirit and an openness and transparency it can be made to work. But I think the experience increasingly of the public sector, particularly in housing, is that they have not succeeded in making it work so they're turning away from it, which is a good thing."