Majority of firms predict growth in 2022
Products manufacturers have experienced a seventh straight quarter of sales growth, according to a new survey by the Construction Products Association (CPA).
The organisation's state of trade survey reported that Q1 saw sales increases for 43% of heavy-side manufacturers and half of light-side manufacturers, compared with the last quarter of 2021.
This was despite cost pressures brought on by Russia's invasion of Ukraine in February, as well as domestic supply issues for materials and labour.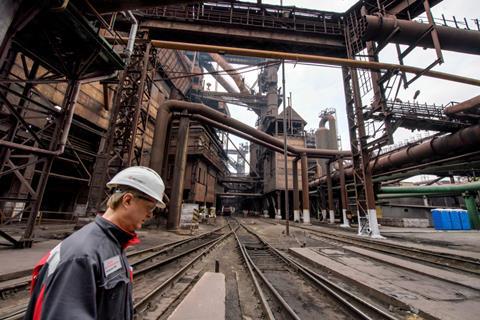 According to the CPA, these factors saw rising prices for energy, fuel, raw materials, wages and salaries between January and March, with manufacturers expectingpr inflationary pressures to continue.
On the light side, it was the first time in five years that 100% of manufacturers reported an annual cost rise for fuel, energy and raw materials.
But further sales increases are expected nonetheless, with 80% of heavy side firms and 77% on the light side predicting growth in 2022.
CPA senior economist Rebecca Larkin said near-term demand was viewed as strong despite price increases in energy-intensive products.
She added: "Although broader inflationary pressures across the economy threaten to erode business and consumer confidence and, ultimately, demand in key construction sectors, manufacturers' expectations for growth this year remain buoyant given the high levels of activity currently on the ground."