Richard Steer believes T&T and CBRE make a good match, but a merger is not on the horizon for his business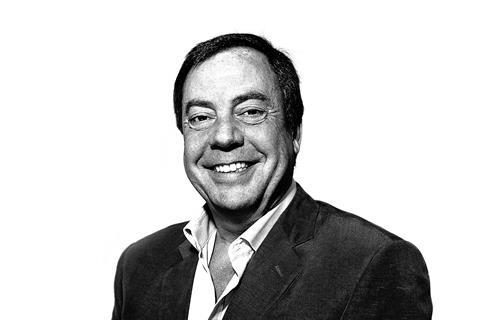 The announcement that CBRE has purchased a major stake in Turner & Townsend was a bit like the news of Tom Daley's gold medal for diving in the Olympic pool. It has been a long time coming but was a pleasant surprise for many when it eventually did. Especially for the T&T partners who, I would imagine, could be pocketing a large windfall.
Often consultants are regarded as the bridesmaids, never the bride, within the context of large and prestigious projects. The architects are the rock stars and the contractors are perceived as the heavy lifters. But what I argue is the vital role of project managers and cost managers - who bring the scheme in on time and to budget - somehow seems to get lost in the recognition stakes.
So to see such an impressive and strong valuation for T&T says a lot about the increasingly positive perception of the role of the consultant on the global stage – and this has to be a good thing for the remaining independents such as RLB, Gardiner & Theobald and my own consultancy Gleeds.
> Also read: Rivals praise T&T's deal-making skills but sound alarm over loss of independence to CBRE
In financial terms the deal looks very comfortable for stakeholders in both organisations, with the sums paid around what I would expect at this time with trading high (although somewhat distorted by covid-19), debt cheap and merger and acquisition activity very busy.
Like most well-run consultancies T&T appears to be debt free, has a global footprint and offers good margins. From the point of view of a purchaser working in property looking to grow their business, what's not to like?
It will inevitably have to get absorbed into the impressive global leviathan that is the property business CBRE
I do know that the deal was kept under wraps except for a very small circle of people and I can understand why. It now means that, by becoming part of CBRE's workspace division, the business will undoubtedly lose some of its lustre as an independent brand in its own right. It will inevitably have to get absorbed into the impressive global leviathan that is the property business CBRE.
There will no doubt be much talk that it is only a 60% stake, and that T&T will retain its identity, etc etc. However I recall similar protestations when Aecom bought Davis Langdon and Arcadis purchased EC Harris. Those brands are no more and many of the movers and shakers left the business either to retire or create start-ups, many of which have been successful.
However, from my experience, mergers are a little bit like a pregnancy. One is either pregnant or not. You are never a little bit pregnant.
Whether 60% or 51%, if you own the majority stake in any business you in effect own the company, and CBRE will now have an enhanced service set and they can transform T&T into their in-house consultancy offering. However, for the clients, they now have one fewer independent from which to choose. This has got to be a disappointment at one level.
The beauty of not being aligned to any one discipline as a business is that you can offer honest, transparent and independent advice and not be swayed by the needs of imposed corporate cross-selling targets or a desire by your masters to leverage other brands in the business. It is not so easy to offer a bespoke service to clients when the needs of the corporate stakeholder often mean they want a cookie-cutter approach to business, with central overhead functions controlling all aspects of the way the business performs.
This takes some adjustment for those used to being independent and will undoubtedly affect the way they work in future. In my view this impacts on the service offered to clients.
Finally, to answer the question that many of my partners, colleagues and friends are pondering: Is our own business likely to be next as an acquisition target?
As you can imagine, we receive approaches all the time. Indeed one unnamed large property firm was keen to acquire us a little while ago. However, like Tom Daley, it has taken a lot of hard work, sweat, pain and toil to get ourselves into what I see as the gold medal position that I feel we currently occupy.
You can never say never, but we value our independence and, coming out of the coronavirus pandemic, business is good. I wish T&T well and watch the transformation of their business with interest.
Richard Steer is chairman of Gleeds Worldwide