As new academic year starts, for the schools construction sector there is worry about the amount of work coming onto their books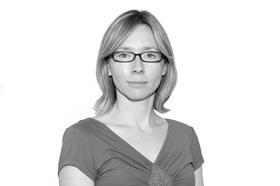 It's hard to miss the back-to-school feel of the first week of September, even if you don't have kids. The switch from summer holidays to autumn term can be a shock to the system – heavier morning traffic or commuter trains crammed to bursting, not to mention the mad scramble to buy the right school uniform – but it also offers the prospect of a new start.
Such fresh-faced optimism is, however, harder to find among construction firms working in the schools sector. In fact, many contractors and consultants with expertise in this area are starting this academic year worried about the lack of work coming onto their books.
Of course we all know the workload has been stripped back since the heady days of the £55bn Building Schools for the Future programme of the Blair/Brown era – today's economic and political context is so dramatically changed that such extravagant spending is hard to recall. Since then the focus has been very much on prioritising the schools in the worst condition, standardising designs to drive through efficiencies, and supplying ever more school places as the pupil population boomed.
"At a time of huge uncertainty created by Brexit, the school building programmes should be able to offer a solid pipeline of work"
The two big pipelines of work are meant to be the free schools programme and the second phase of the Priority School Building Programme (PSPB). In its latest allocation, the government set aside £23bn for the school estate between 2016 and 2021 – and according to the Construction Pipeline, about £5bn should have been spent in 2017/18. Looking at the Education Funding Agency's (ESFA) latest accounts though, spending was down by about £1bn on that target.
Those close to the Department for Education (DfE) are keen to point out that this is down to fluctuations in programmes, and overall the settlement is up on the last spending review period. Officially the response from government is that it has already created 825,000 additional school places and is on target to deliver another million by 2020.
But still the industry feels it is getting less schools work. Tim Byles, former chief executive of the quango Partnerships for Schools, told Building: "Both public and private sector players have expressed concerns to me about the pace of delivery of new schools."
So why would this be? The free schools programme has particular challenges, according to consultants who were expecting Wave 13 to come out earlier this year, but have now been told it is not due to come to market until next spring. While DfE sources say there was never a firm commitment to a 2018 date, it's been noted that the new education secretary Damian Hinds has not publicly backed the programme. Could the government be cooling on the 500 free schools target set out in its 2017 manifesto?
One trend that could affect government targets is demographic: weaker population growth is predicted and in some areas primary school age numbers are thought to have peaked. Also, there are apparently fewer free school sponsors wanting to set up schools than in the early days of the experiment, and even fewer willing to plough their own money in. But the biggest difficulty is in finding affordable sites. LocatED, the body set up 18 months ago to find sites and develop schools in mixed-use buildings has, some say, been very slow to get up to speed, with little evidence its existence has led to more land purchases or lower costs so far – though Lara Newman, chief executive at the body, says mixed-use is actually not the issue, and that a softening land market means it is successfully acquiring sites.
Then there's the PSBP covering 537 schools, which should be well into the second phase of delivering 277 schools by 2021. At this stage that should equate to about 80 projects a year, but the figures Building has seen show that what is coming to market is well below that. And if phase two is proving slow, there is even greater uncertainty about what will follow post-2021: firms will be waiting on tenterhooks for the chancellor's 2019 Spring Statement for details on that.
There are murmurs that this phased work could be replaced by a rolling programme of improvement to the school estate, which – if procurement were changed so contractors could be brought in to do the work without all the time-consuming stages required now – would make delivery much more efficient and increase market interest.
This approach could also enable the industry to ramp up its offsite output – which at the moment is at a disappointingly small scale. Mike Green, acting director general and chief operating officer of the DfE, is a big fan of offsite and is known to favour a manufacturing push for schools. Now he has regained responsibility for capital spending – with the ESFA's capital team moving back under his remit at the DfE this month – let's hope he can make some real inroads here.
The point is that at a time of huge uncertainty created by Brexit, the school building programmes should be able to offer a solid pipeline of work. If that pipeline were visible, the incentive would be there for the industry to respond with a radical upgrade of the school estate using offsite solutions. As ever, it comes down to government money, and how successful insiders are at persuading the Treasury to cough up at the crucial time.
Postscript
Chloë McCulloch, acting editor, Building