Data from the CPA/Barbour ABI index shows the need for growth outside of London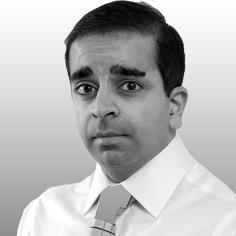 Contract awards fell in July with the CPA/Barbour ABI contract awards index at 109, 8% lower than in June but still higher than at the start of the year. This suggests the catch-up of work from Q1, which was affected by severe weather, has finished and activity is returning to its normal level. How contractors will fare will depend on which sectors they are working in. The media have focused on private housing: UK average house prices are above the pre-recession peak and starts in Q2 were 34% higher than Q1, boosted by government's Help to Buy. Construction new work output was 1.4% higher than Q1 but if you take housing out, it was 1.7% down. It looks as if housing will continue to grow for the rest of the year, with the CPA/Barbour ABI housing index for July 25% higher than a year earlier. But for a real construction recovery we will need growth in other sectors, especially outside London, the South-east and East of England.
Public Education Index: Contract awards rose in July, so is the sector growing again?
Given austerity cuts, it has been no surprise that publicly-funded education has been one of the worst-affected construction sectors over the past few years. However, it may be that the sector will return to growth, albeit from a low base, with a rise in contract awards in July. The CPA/Barbour ABI public education index rose 9% compared with June and was 18% higher than a year earlier. The index is still only at 47, one quarter of the levels seen four years ago when Building Schools for the Future frameworks were being signed, and inevitable lags will mean it is still a few months before output rises, but it is still a rise in contract awards. Primarily, this rise is due to the first batch of schools under the Priority School Building Programme coming through. The £2bn programme was initially meant to be privately funded but was delayed under PF2 and eventually had £300m assigned as public funding to get the programme under way. Academies, free schools and universities work should also provide growth. As a consequence, expect the rest of the year to see further rises in contract awards and a return to growth in public education output.
Noble Francis is economics director at the Construction Products Association