Immigration is an issue sure to stir up debate, but Building's recent survey of the construction industry gives an interesting view on the industry's attitudes.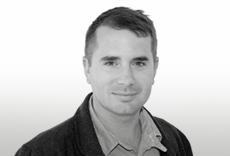 Immigration is certainly a hot political issue and one that provokes shrill debate. Our survey of the construction industry this week gives a snapshot of the industry's attitudes.
The picture is not completely clear. While most think immigration's effect on construction is positive, the balance of opinion (38%) is still in favour of a cut in immigration, against 30% favouring an increase, with 28% wanting numbers to remain at their current level.
What is clear though is that the construction industry is more in favour of immigration than the general public. Last year's British Social Attitudes survey found that three-quarters of the public wanted immigration reduced. The fact is that construction has long relied on migrant labour to fill skills shortages and will continue to do so.
While immigration will always pose challenges, to place more restrictive controls on the flow of legal migrant labour, as some are calling for, would harm the industry and the economy. Construction should not be shy about making this view known.
Allister Hayman is news editor at Building