If UK firms are going to compete on Hinkley C and subsequent nuclear projects, we urgently need to work together to tackle the training gap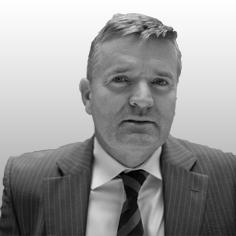 It's over five years since the last Labour government announced its intention to include nuclear power as a key component of the UK's future energy needs. Since then there have been numerous industry bodies formed, strategies devised, consultation papers printed and discussions had.
But, in practical terms, very little has happened. With the news that the government has finally struck a deal to build the £16bn nuclear power station at Hinkley Point in Somerset, it is clear that we need to up the pace - particularly where training is concerned - unless we want to see UK companies lose out to overseas competitors.
A lot of the discussion to date has centred on the lack of people in the construction and engineering industries with sufficient skills to support a nuclear new-build programme. It is certainly true to say there are certain specialist skills - such as coded welders and nuclear design engineers - that are in extremely short supply and we need, as an industry, to look at how we increase those numbers.
But the UK's infrastructure programme over the next 10-20 years goes well beyond nuclear, and similar skills will be needed in road-building, rail, airport expansion and telecoms, to name just a few. So, a variety of different sectors will be dipping into the same talent pool and competing for the same skills. And we all know we don't have enough science, technology, engineering and maths graduates coming into our industry as it is. In China, there are 20 graduates in engineering each year for every equivalent one in the UK.
Companies need to invest significant sums in nuclear training even before they tender, so there's a danger the training will be wasted and those specialist skills will disappear to their competitors
The Nuclear Energy Skills Alliance is doing a lot of work to address the supply and demand issues, but we need to be careful that talk about skills shortages in broad terms doesn't miss the real issue. In M&E, for example, a lot of the technical skills that will be needed already exist. There will be hundreds of engineers, technicians and other skilled tradespeople who I'm confident have the necessary technical skills to work on a nuclear new-build project.
What they don't have - and this is an area I believe needs to be addressed urgently - is an understanding of the stringent safety standards, processes and procedures that are unique to the nuclear environment. To coin a phrase, it's not what they do, it's the way that they do it.
Those processes and procedures can't be learned overnight. It requires a significant industry-wide training programme. All companies that have a desire to be involved
in the nuclear programme will face this challenge: how to train and retain those skilled people.
The problem is that companies need to invest significant sums in nuclear training even before they tender, so there's a danger the training will be wasted and those specialist skills will disappear to their competitors. That's hardly an incentive for them to invest.
Given that the three major players in nuclear new build - EDF, Horizon and NuGen - will have very similar training requirements of their contractors and supply chain partners, I think it would make sense for there to be an industry-wide approach to this issue. Organisations such as the Nuclear Industry Association and the National Skills Academy for Nuclear have played their part by spearheading the skills development strategies. Now we need to focus on the practicalities.
Let's start by addressing the cost burdens that many companies looking to support the nuclear new-build programme are facing even before they have won a penny's-worth of work.The government will not cover the cost of the training, so I think the only sensible solution is a jointly-funded approach by the main contractors and subcontractors wanting to secure a slice of the work that will be on offer in the coming years. Those who benefit most from the skills development in nuclear should be the ones picking up the tab.
David Hurcomb is chief executive of NG Bailey