Despite grassroots support the Conservative party, like Labour, doesn't seem committed to the housebuilding push we need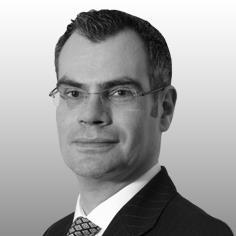 It's a very buzzy, upbeat Conservative party conference this year and a marked contrast to last week's flat Labour party conference.
With a sex scandal and a resignation before the conference even started seemed to set the tone for a lively affair.
The main conference hotel has been heaving every night with a sea of the suited and booted but interestingly not so many of the traditional Tory voters. So much so I'm fearing for the very existence of the traditional Tory blue rinse brigade. Perhaps they were all at UKIP's conference in Donacster last week.
Turning to business, the Federation of Master Builders linked up again with the Campaign for the Protection of Rural England (CPRE) on Sunday night to talk about the housing crisis and whether the new homes should be built on brownfield or greenfield.
It was with some true trepidation that I started to speak, conscious that a barrage of Telegraph readers might start shooting me down for destroying England's green and pleasant land. I needn't have feared - the packed audience made of councillors and developers were almost in love with the idea of Britain's local builders building local homes in every village and town - provided of course it was brownfield first.
I'm fearing for the existence of the traditional Tory blue rinse brigade
Housing of course continues to dominate but so far neither Labour nor Conservatives have really tackled the issue about how to build additional 100,000 homes every year. The last time we built over 200,000 new homes in a year was in 1988.
It's hard to think that we ever will return to that level of building unless a future government commits to a serious social housing building programme. This now seems highly unlikely given what we are hearing to date.
We have of course still to wait for what the Liberal Democrats have to say next week in Glasgow but that's an entirely different story and given the recent opinion poll giving them just 9% of the vote I'm starting to fear for them.
So, despite all the shenanigans and mutterings in the bars about Cameron this year's Conservative party conference has been the place to be and has all to play for in the run up to next year's general election.
Brian Berry is chief executive of the Federation of Master Builders