Chief executive says six month opening window to start from October 2020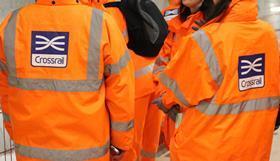 Crossrail won't be completed until March 2021 – more than two years after it was first supposed to open.
Chief executive Mark Wild said the company had earmarked a six month delivery window for the £17.8bn scheme "with a midpoint at the end of 2020" meaning it will open some time between October that year and the following March.
But even then the route will open without its planned stop at Bond Street in London's West End which, Crossrail said, "is delayed because of design and delivery challenges".
This is being built by a joint venture of Costain and Skanska which Crossrail said it is "working closely with to ensure the station is ready to open at the earliest opportunity".
Crossrail said the new plan had been based on identifying and re-sequencing over 100,000 interdependent tasks.
It said four major tasks remained to be completed: build and test the software to integrate the train operating system with three different signalling systems; install and test station systems; complete installation of the equipment in the tunnels and test communications systems.
It added: "When this is done, [we have to] trial run the trains over many thousands of miles on the completed railway to shake out any problems."
Crossrail said it didn't expect costs to up any further – although a Department for Transport minister earlier this month said it still doesn't know what the final bill for the railway will be.
Wild said: "This new plan will get us there and allow this fantastic new railway to open around the end of next year"
But he admitted: "There will be challenges ahead particularly with the testing of the train and signalling systems."
London Assembly transport committee chair Caroline Pidgeon said: "The project has been pushed back twice already, so the question has to be asked, 'Is the six-month window a hedge-betting exercise to avoid disappointing passengers once more?'
"It is also incredibly frustrating that no senior executives will accept any responsibility for the litany of failures that have led to this delay."
Wild was brought in towards the end of last year to replace Simon Wright who had only been in post a matter of months.
Wright replaced Andrew Wolstenholme who had been in charge of the scheme for seven years by the time he left last March.